Intelligent Automation Leader Focuses on International Growth
London 4 April 2018: Thoughtonomy, the Intelligent Automation Company, has appointed Simon Thomas as Director of Global Channels.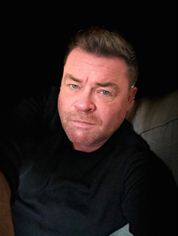 Thomas, joins from Bomgar Corporation where he was Senior Director, EMEA Channels and Strategic Alliances. At Thoughtonomy, Thomas will be charged with the development of existing Thoughtonomy partners and recruiting new partners to support the continued international expansion of the business.
Thoughtonomy recently announced a new Partner Program to support the strategic growth plan of increasing its channel business from around 45% of current transactions to over 90% within the next 12 months.
"We've appointed Simon Thomas to strengthen our senior team at this pivotal moment in the company's growth. We are starting to make significant progress in the growth of our partner network since the start of the year and we need to recruit and enable partners to help us scale across the globe, and this senior hire is a clear demonstration of our commitment to our global partner strategy" commented Dean Chapman, Chief Commercial Officer Thoughtonomy.
UK based Thoughtonomy has consistently reported Year on Year growth over 300%, with growth of 316% reported in 2017. Last year the company expanded internationally with offices in New York and Austin and earlier this year, established an R&D hub in Manchester, UK.
For further information about the Thoughtonomy Partner Programme please contact partnerdesk@thoughtonomy.com.
---
About Thoughtonomy
Thoughtonomy was founded in the UK in 2013 and now works with over 150 clients in 27 countries and has offices in London and Manchester in the UK, New York and Austin in the US.
Thoughtonomy's technology combines the principles of Cloud Computing, Software Robotics and Artificial Intelligence to provide a platform for the digitization and automation of office work. Once taught, Virtual Workers simulate the actions of a human worker – using and interacting with business applications without any changes to those applications. The Workers use information to make the same decisions as a person would, and after being taught a process, can execute it without error, 24 hours a day and at machine speed. And as they do, they learn, and use that learning to continually improve and optimize their work.
For further information on Thoughtonomy please see http://thoughtonomy.com/
For further information contact: Jen Rolfe
Email: jen.rolfe@thoughtonomy.com