A new Add-In from Zylpha (www.zylpha.com) enables users of LexisNexis Visualfiles case management software to continue their enjoyment of the World Cup 2018 and extend their support of the England football team whilst watching the final games of the World Cup from within Visualfiles.
The add-in started out as part of a larger strategic project to continue to push the boundaries of what is possible from within the Visualfiles system which Zylpha has consistently managed over recent years with the launch of leading integrations for: Adobe Sign, PayPal, The MoJ Claims Portal and HM Land Registry.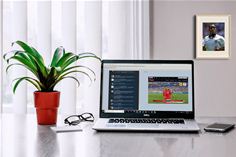 Zylpha World Cup Add-In
In practise, the system:
– Displays a real-time Twitter feed of all tweets referencing #itscominghome so you can keep up to date with all of the England football related memes.
– Allows users to just click a button to watch the football from within Visualfiles, either by live streaming a match, or by watching one of many replays available on demand.
– Provides a fully customisable Twitter feed so you can display other England football hashtags.
– Enables users to change what video player is used, whether that is BBC iPlayer, ITV Hub or TVPlayer.com.
Commenting on the new add-in Tim Long CEO of Zylpha noted,
"This integration combines two of my favorite things: International tournament football and LexisNexis Visualfiles. The nation is fully behind the England Football Team and we felt like we should do our bit by using our expertise and knowledge to produce the first ever World Cup dedicated add-in for Visualfiles."
For more information and to see a video on how the integration works in practice click here: https://www.zylpha.com/world-cup-visualfiles-add-in/
---
About Zylpha www.zylpha.com
Headquartered in Southampton Zylpha is an innovative specialist offering tools for the legal profession including:
Secure electronic document production and delivery.
Court Bundling.
Integration with the MOJ Portal.
Links to agencies for AML and Identity Verification.
The company, which was founded by Tim Long its CEO, has won widespread acclaim in both the legal and local government sectors for its systems, which transform secure communications for court and case management bundles.
For more information, please contact:
Tim Long
Zylpha Ltd.
T: 01962 658881
t.long@zylpha.com
www.zylpha.com
Or
Leigh Richards
The Right Image
T: 0844 / 561 7586
M: 07758 372527
leigh.richards@therightimage.co.uk
www.therightimage.co.uk