Fareham, UK – January 24, 2017 – Telsis has announced that telecommunications industry veteran Rich Grohol has joined the company as Chief Executive Officer. Rich joins Telsis as the company seeks to increase global penetration for its portfolio of solutions for telecom operators, based on its flagship Ocean Services Platform.
Rich Grohol brings with him a strong track record of over 30 years' experience in the industry of accelerating global sales with network operators. Grohol joins Telsis from Globetouch, where he served as Chief Operating Officer. Previously, Grohol was Chief Commercial Officer at Lumata and Chief Commercial Officer at MACH. Prior to MACH, Grohol was the EVP Worldwide Operations at Mobileum (formerly Roamware), and was instrumental in starting and growing the business to 650 mobile operators globally.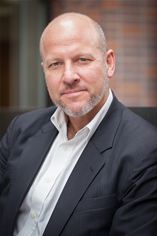 Telsis Co-Founder Richard Webb will move from the CEO position to COO to focus on the operational excellence of Telsis. Webb commented: "We are very fortunate that Rich chose to join Telsis. Rich knows how to deliver rapid sales growth and he knows how to lead successful and productive teams. As one of the founders of Telsis, I am confident that we have found the right person to take us to the next stage in our development. I look forward to working with him to accelerate Telsis' growth."
Rich Grohol said: "The foundations at Telsis are extremely strong, which was what attracted me to the role. The company has a very rich history of innovation with an extremely talented technical team. Now, as we move into a new phase of growth, we will be expanding our global footprint and showcasing the capabilities of our solutions to a wider, global audience."
About Telsis:
Since 1987, Telsis has been partnering with major Network Operators around the world to help them drive value and achieve their business objectives. Our solutions deliver easy-to-use, engaging services to customers that drive revenues and create real competitive advantage. Our innovative and high-value solutions are based on the Ocean Services Platform (OSP) that adds network intelligence to maximise the potential of every type of traditional and modern telephony network. For our customers, including leading operator groups BT, EE, Telefonica and Vodafone as well as regional operators including EWE Tel, KCom, M-Net and TalkTalk, OSP is the brain in that powers their networks.