'Corlytics puts market conduct under the microscope'
Regulators are getting personal; enforcement actions are focused on changing behaviours and non-financial sanctions are on the rise
Global regulators have levied over USD 26.41bn in market conduct fines since 2012
Almost 80% of those fines were issued by US regulators
2015 was the peak year for market conduct fines, but fines are rising again both for firms and individuals
Market abuse was the most frequent violation
28 enforcement actions led to imprisonment between 2012 and Q3 2017
Over 139 market bans in market conduct since 2012
New data from Corlytics, the global leaders in determining regulatory risk impact, shows that non-financial sanctions are on the rise. Be that market bans and injunctions or even jail time. But market conduct as a category of regulatory enforcement is still being hit with ongoing hefty fines. Since 2012, of the $26.4bn levied in market conduct fines worldwide, 80 percent of all fines have come from US regulators.
Interestingly, seven European banks were responsible for 45 percent of all US fines over the period. 2015 was the peak year for fines for firms and individuals. Market abuse practices uncovered because of foreign exchange rigging, led to heavy fines from US and European regulators. Enforcement actions globally settled down in 2016 but in the first three quarters of 2017 the data shows a steep increase as regulators remain vigilant on market conduct breaches.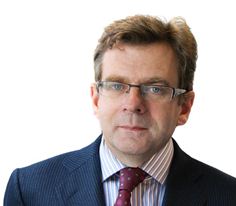 This issue of the Corlytics Barometer, which examines global regulatory enforcement patterns globally, focuses on market conduct. Data reveals that there have been 139 market bans for senior executives since 2012, 46 specific activities suspensions, 11 cases of market suspension and 28 cases of imprisonment. Financial markets are learning from past mistakes but regulators are being increasingly firm on individuals.
What is included in market conduct?
In most markets, conduct regulation means consumer protection, market conduct rules and ethical codes of conduct. However, in more developed regulatory markets, such as the United States (US) and mature European and Asian regulators, conduct regulation also extends to corporate governance and incentives, organisational systems, competition and anti-trust.
Market bans and injunctions are favourites for regulators
John Byrne, CEO at Corlytics said, "Making individuals responsible for their own actions through threat of penalties is becoming a favourite mechanism for regulators to improve compliance with market conduct regulation. From the Corlytics Barometer, we can clearly see that both market bans and injunctions are favourites for regulators."
He continues, "It is apparent that conduct and culture are high on the agenda of many financial services businesses. Although many financial institutions have put programmes in place to address the culture that often leads to bad behaviour and market conduct issues. Many financial institutions are lacking the data that can provide insight as to where the greatest risks lie. Thus, violations are repeated. The regulators are looking for us to learn from one another and not make the same mistakes. These are more heavily fined each time."
---
Notes to editors
The financial data was taken from 'The Corlytics Barometer – The market conduct landscape' which is a summary of market conduct-related regulatory fines between January 2012 – September 2017.
Executive summary
Market abuse and disclosure makes up 85 percent of fines
Issues in relation to market abuse and disclosure to the market accounted for almost 85 percent of the value all market conduct fines. US regulators are predominantly responsible across most regulatory categories for enforcement activity. However, for issues relating to anti-competitive behaviour, the US was only responsible for 25 percent of the fines. For this category, German regulators were responsible for around 35 percent of the enforcements, with France and the UK responsible for a fifth each.
The data illustrates that there was a significant peak for conduct issues in 2015, with a big drop in both the value of and the number of fines.
Although 2016 saw a significant drop in market conduct fines, the number of fines has increased again over the last 12 months.
US and UK regulators getting tough on market conduct issues
Conduct issues are high on the agenda in the US and the UK. The Securities and Exchange Commission (SEC) and Commodity Futures Trading Commissions (CFTC) are responsible for 20 percent of all enforcement actions globally. The Department of Justice (DoJ) was responsible for over USD 6bn in fines against organisations and individuals. This was followed closely by the CFTC, with USD 5bn in fines. The New York State Department of Financial Services (NYDFS) and the SEC both handed out fines of over USD 1bn for market conduct issues during the period. The Financial Conduct Authority (FCA) in the United Kingdom also handed out fines for conduct issues of over USD 3.1bn during the period.
US regulators crack down on European banks
Seven European banks were responsible for 45 percent of all US fines (USD 20bn) from 2012 in relation to market conduct. Many of these fines have originated from rigging the foreign exchange markets. What is interesting for institutions is the quantum of the fines. Two US institutions were fined over USD 2bn by US regulators. Not to mention three European institutions were fined over USD 2bn by US regulators. This illustrates that the US regulators are treating foreign and domestic banks in similar ways for similar issues.
Asian regulators are becoming more active
The data illustrates just how strongly the Asian regulators are concentrating on market conduct issues. For instance, the Asian jurisdictions with the most active regulators (Australia, Hong Kong, and Singapore) are bringing large numbers of cases for market conduct issues. Even though the fines tend to be greater in Europe and the US, Asian regulators are more active across the period.
Australian regulators have brought almost twice the number of market conduct enforcements actions (131) across the period as the UK (74), with the Hong Kong regulators (89 cases) regulator (HKSFC) also out stripping its UK counterparts. Singapore comes in at just under the UK count at 55 but is far ahead of all other European regulators.
139 market bans in last five years
In terms of non-financial consequences, market bans are the sanction that are most usually imposed by regulators. Accounting for almost 30 percent of non-financial consequences, there have been 139 market bans in the period. Furthermore, there have been 28 enforcements actions where imprisonment has been imposed in the period.
Non-financial firms at mercy of regulators
Conduct issues that have been in play within financial institutions are now coming to the foreground in other organisations. For instance, this year there has been an increased focus on non-financial firms in relation to issues on disclosure to the market. Of the 34 enforcements across global regulators for issues related to disclosure, 33 of them have been against non-financial institutions, including technology firms, pharmaceutical companies, ratings agencies and individuals.
The full report with all the financial data is available upon request from info@corlytics.com
Contact
For media enquiries, please contact:
Kirsty Leighton or Jo Cresswell on 020 3637 7310 / kirsty@milkandhoneypr.com / jo@milkandhoneypr.com
About Corlytics
Corlytics is the world leader in determining of regulatory risk impact. Corlytics works in partnership with banks, regulators and eminent financial institutions globally. Enabling a more transparent and stable financial system through greater regulatory planning. By delivering world class regulatory risk data and analytics, it empowers its partners to make transformational, informed, positive choices. Protecting themselves from unexpected exposures and fines.
Corlytics enables high performance in the financial services market. It is at the very forefront of the regulatory intelligence revolution, delivering 360-degree intelligence through its four different professions – leading data scientists, seasoned technologists, proven banking risk practitioners and expert lawyers.
Corlytics measures, predicts and calculates regulatory outcomes and impact. Providing evidence in real time. It enables partners to optimise investment in Compliance and Risk Management using a risk based prioritised approach.