London, UK; IT recruitment platform talent.io is on the verge of further expansion after securing a major wave of investment into the business two years after going live.
Paris-based talent.io will press ahead with growth plans in France, Germany and the UK fresh from receiving a boost of €8m from two of its original financial backers Alven Capital and Ventech.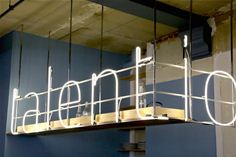 The revolutionary model, which launched in the UK in December, presents small, carefully selected groups of candidates to recruiters via its bespoke online platform. IT engineers, who do not have to pay for the service, appear on talent.io for one month during which they can be contacted by companies seeking IT engineers and other specialist tech professionals.
Recruiters can then discuss the job role and salary options with candidates online, and ultimately offer positions in their companies. The revenue generated to talent.io comes from a subscription paid by the companies hiring, which becomes active when they successfully recruit a candidate and can be stopped if the new employee does not remain in their role.
Since arriving in the UK in December last year, talent.io has hired IT professionals on behalf of Transferwise, Edited and Curve and includes Arcadia Group, Zopa, Viagogo, Dyson, Entrepreneur First, Ovo Energy, Just Giving and notonthehighstreet.com among the businesses signed up looking for candidates. In the four months since launching in the UK, talent.io has received applications from over 4,000 IT professionals, and the number is growing every day.
talent.io was founded in Paris in 2015 when tech entrepreneurs Amit Aharoni and Nicolas Meunier joined forces with IT recruitment expert Jonathan Azoulay with a plan to disrupt the traditional business of hiring high-demand engineering roles.
In just two years of being in operation, talent.io has served more than 2,000 European businesses looking to recruit IT professionals, including BNP Paribas, Trip Advisor, Adobe, TransferWise and GoPro. The company places on average 100 IT engineers into roles each month, from 400 carefully selected out of some 4,500 applying monthly.
Originally running the service in France alone, talent.io has since expanded its operations into Germany and the UK. The company took its first international steps last summer with the opening of its Berlin office, followed by the establishment of the London office in December. It has hired a total of 40 staff members, including five in London and five in Berlin.
In 2015, the company secured €2M of initial funding from a tranche of backers including Alven Capital, Elaia Partners, Ventech, and a number of smaller 'business angels', kick-starting growth in France and a later push into Germany and the UK. Since then it has expanded its service to include 200 recruiters in London, 200 in Berlin, and a total of more than 40,000 candidates across all three markets. Last year saw further rapid expansion for the business, which has now put more than 800 applicants into roles.
With the backing just announced from two of its original investors Alven Capital and Ventech, the company is anticipating an increase in the number of recruitments completed on its site by 1000% in the next two years. The deal shows significant confidence in the business from the existing investors, whose backing has been a key driver in a phenomenal growth story for talent.io in just over two years of operating.
Commenting on the latest round of investment, talent.io co-founder Jonathan Azoulay said: "The rapid expansion of talent.io shows that our model works and proves there is an appetite for a new kind of recruitment platform based on what recruiters and candidates really need. Traditional recruitment agencies and job boards are no longer performing as they should and our IT recruitment platform is taking more market share away from them every day. The €8m investment is a vindication of our vision for recruiting in the IT sector and for the potential for talent.io not just as a new way of hiring IT staff but also as a growth business opportunity.
"We have big plans for talent.io within the burgeoning tech sector and can't wait to take the business forward over the coming months and years."
---
About talent.io
talent.io is the simplest way for software engineers to find great jobs in innovative companies. They get offers from top companies and decide who they want to talk to. Over 10,000 developers and 1,000 companies (including Safran, Deezer, Daimler, Venteprivée, BlaBlaCar, Adobe, Parrot, Drivy, AXA, LeBonCoin, Number26, Leetchi, and Ubisoft) have already signed up to the platform and hundreds of offers are made every week to software engineers looking for their next dream job. Founded in 2015, the company operates in France (Paris, Lyon) and Germany (Berlin) – and now the UK (London). Visit talent.io.