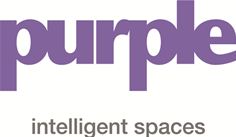 January 16, 2017: Purple, the intelligent spaces company, and CDW, the international IT solutions provider, today announced its partnership with PizzaExpress UAE.
PizzaExpress UAE selected Purple and CDW to offer fast, free and secure guest WiFi to customers while gathering valuable analytics. CDW has delivered a fully integrated solution comprising hardware, software and services in partnership with Cisco Meraki, Purple and Microsoft Office 365. The solution is currently live at all PizzaExpress restaurants in the UAE region.

Purple was chosen to replace PizzaExpress UAE's existing guest WiFi, which had delivered patchy coverage resulting in customer complaints. Customer experience is very important to the business and therefore the key objective was to provide accessible WiFi quickly and easily.

The team at PizzaExpress UAE also realised that they were missing a valuable opportunity to collect data and gain real-time insights into customer behaviour with an analytics platform. Prior to using Purple, the marketing team had little visibility over how often people visited, what their favourite choices were from the menu, when they were due special loyalty offers and how they interact socially with the PizzaExpress brand.

PizzaExpress UAE now also has the ability to export data into a separate database via the API, and then use this data to keep CRM and email marketing records up to date.

Previously the database was stale and printed vouchers were not driving sales. The existing database contained around 30,000 email addresses and by using Purple, an additional 10,000 unique active customers were collected within a few weeks of installation.

The first PizzaExpress UAE offer published using the Purple platform was a free pizza voucher with a very short end date, which resulted in over 100 redemptions, driving incremental sales of other items such as drinks, starters and desserts.

PizzaExpress UAE has now replicated this campaign with other offers, including two for one on main courses and two for one on Iftar meals. The objective of these deals is to drive footfall and increase spend. Results have been very strong with over 300 additional covers generated from the email campaign. PizzaExpress UAE revealed that one batch of outbound emails can increase a single day's sales by up to 4000 Dirham.

Nick Freeman, Head of Marketing at PizzaExpress UAE, said: "Compared to the other platforms we looked at, Purple is more robust, the reports are impressive and the portal is far more visually appealing and easy to understand. The automated emails are good for saving time, allowing us to focus on planning new marketing campaigns."

Gavin Wheeldon, CEO at Purple, comments: "Our partnership with PizzaExpress UAE shows the benefits of having a fast, free and secure guest WiFi offering, combined with easy to use detailed customer analytics. Purple has changed customer WiFi from a customer pain point to a valuable asset, introducing a measurable sales channel for the business as a whole in the process."

Pavan Gangotra, Account Director at CDW, said: "I have worked with Najeeb Ahmad, Group Infrastructure Manager for Pizza Express, for a number of years; orchestrating IT solutions and providing assistance in fast moving retail work and socially connected environments. PizzaExpress can benefit from CDW's retail expertise around the use of Purple within their restaurant, which in turn will revolutionise the global social perception of PizzaExpress UAE and improve sales going forward."

The option to log in through social media has proved popular with PizzaExpress UAE customers, as almost 2000 people logged into the WiFi through Facebook alone in the first few weeks.

Furthermore, since switching on the 'Ask for a Facebook like' functionality in the portal, PizzaExpress UAE has recorded a 52% increase in Facebook page likes in less than a month with an increase of 181% in page impressions in the first 4 weeks with an anticipated growth of 294% in the first three months.

About Pizza Express
PizzaExpress is one of the world's leading casual dining and consumer brands. Established in 1965 in London, UK, it is a part of Hony Capital. PizzaExpress has over 450 managed restaurants in the UK and over 65 franchised restaurants internationally, in 9 different countries.

A Pizza History
PizzaExpress has been obsessed with pizza ever since its founder Peter Boizot opened his first restaurant on Wardour Street, Soho in 1965. Peter is a big foodie, and took great pride in crafting beautiful pizza for the high street. His passion for art and architecture also saw PizzaExpress become one of the first restaurant chains to adopt open kitchens and build restaurants in unusual surroundings, from old churches to banks and dairies.

Company Profile

SINCE 1965…

IN THE BEGINNING…
To understand us, you need to know Peter. He was just a schoolboy when he first fell in love with pizza. Later, though, he spent years pursuing this obsession on his travels. So many jobs. So many cities. Except for London, where great pizza just did not exist. There was only one thing to do. PizzaExpress was launched in 1965, in Wardour Street. And in chaos. His Italian oven was too big for the door. So he knocked down the wall. Oven in. Oven on. And so it began…

EXCEPTIONAL FOOD
Ultimately, it's all about the food. How could it not be? It's what we do. Really well. So in our kitchens there are no fryers, no microwaves. Just an oven. Everything on the menu must work around that. Take our fudge cake. It's baked on site in the oven as it warms up every morning. And in front of our ovens, you'll find our Pizzaiolos. Our heroes. But they have to earn those stripes. That's why we give them 12 weeks' training. Because get these details right and everything else will follow.

BEAUTIFUL MUSIC
Fantastic, live music has always been a big deal for us. There's the Jazz Club Soho on Dean Street. It's famous the world over., having hosted artists like Sting, Amy Winehouse and Jamie Cullum. Our sponsorship of the London Jazz Festival. Not to mention the Pheasantry. London's home of cabaret. And in the UAE our Jazz@PizzaExpress restaurants in JLT, Dubai, and The Mall at WTC, Abu Dhabi, are buzzing venues which have an established base of (very) loyal fans.

UNIQUE EXPERIENCES
What makes an experience truly special? For us, it's a magical combination marked 'all of the above'. But particularly the people. And that makes us happy. Very happy, actually. Because we've got the best. They're beautiful, yes. Stylish, of course. But always in their own, unique way. Not quite sure what to choose? Ask away. Our people will tell you their favourites. And make your experience that little bit more special.

STUNNING DESIGN
It all began with Enzo Apicella. He designed our second restaurant, in Coptic Street, near the British Museum in London. The principles and passion for great design that underpinned Enzo's work still guide us all today. But it's not just the space that Enzo creates. It's what sits within it too. Yes, the food. But also the art. Promoting great art is part of who we are. Take Peter Blake. A true legend. Better still, a great friend. He donated 26 pieces to our Chiswick restaurant. They still hang there today. In fact, every restaurant is a mini gallery, showcasing the best local talent.

OUTDOOR EVENTS
The UAE has grown at an amazing speed over the last 40 years to become an international, multicultural hub for business, leisure and pleasure, but no matter what your motive, there's always something going on. We at PizzaExpress are always where the action is. The walk, JBR, Dubai International Boat show, Comic Con and of course music concerts. We work closely with local and international companies to bring the very best Pizza to all the events the UAE has to offer.

About Purple http://www.purple.AI
Purple is an intelligent spaces company. It evolved from Purple WiFi, the cloud-based marketing and analytics WiFi software company, to take the lead in real-time analytics and marketing for venues and businesses that want to engage with visitors and understand the use of physical spaces.

Purple refers to this process as 'Intelligent Spaces' and can help brands to learn more about their location, customer base and help them to take action.

With 20 million users across 73 countries, Purple works with a range of brands and venues, including Indiana Pacers, Merlin Entertainment, Bloomin Brands, CenturyLink, Molson Coors, Legoland, Jaguar, United Wireless Arena, City of York and TUI.

It has a global agreement in place with Westcon Comstor, in addition to an active reseller base of over 960 in 60 countries. Purple employs over 90 full time staff and currently has offices in the UK, US, Chile, Madrid, Singapore and Melbourne with more offices planned.

Huge growth is being seen in all sectors, including hospitality, where people have time to spend online, retail, where footfall tracking is essential, healthcare, offering transparency around service and communication and entire cities moving towards the Internet of Things.

Purple divides its offering into two specific segments: small businesses and enterprise customers.

Small businesses can continue to take advantage of Purple's free guest WiFi product and purchase a cloud software license, which allows open access to marketing and analytics tools.

Enterprise customers have the option of four product lines: WiFi, Location, and two new offerings: Fusion and Provision.
Purple WiFi is the well-established guest WiFi, analytics and marketing product.
Purple Location is a location based services product that works to actually pinpoint devices, enable heat mapping, provide zone flow information and enable journey management.
Purple Fusion is the latest offering, enabling connection to any type of data source, which can then be analysed and actioned. A variety of different data sources will be utilised to harvest information about any physical space.
Purple Provision is a commercial product more suitable for businesses, enabling a completely secure guest and staff WiFi environment. This uses automatic certificate provisioning instead of WPA or other encrypted WiFi SSID's, which are intrinsically insecure for a BYOD environment.
About CDW https://uk.cdw.com
Solving complexity starts with people who get IT. Driving business results and adding value requires navigation in an ever-changing information technology landscape. At CDW, we bring award winning technology and industry know-how together to help you solve complex challenges, simply. We have an international presence in both private and public sector IT, and combined with our global supply chain, we're able to deliver specialised products and services to organisations across more than 150 countries. Orchestrating IT solutions that generate results is what we do, because we are the People Who Get IT