PPM Power has now been confirmed as a distributor of Vincotech power semiconductor modules in the UK. Formerly part of Tyco Electronics and now an affiliated company within Mitsubishi Electric Corporation, Vincotech is a market leader in power modules for motor drives, solar inverters, welding equipment and power supplies.
Highest integration available
"Vincotech modules offer the highest level of integration available in the market, housing dies fabricated using different semiconductor technology," said Phil Surman, Sales Director at PPM Power. "This provides the best combination of cost and performance. We are very excited about supplying these products to our UK customers."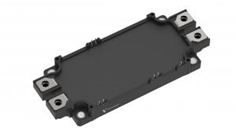 Wide portfolio of power modules
Vincotech currently manufactures nineteen different types of power module, including half-bridge, sixpack, booster and power factor correction (PFC) modules. Rectifier modules with integrated brake resistors are also available, as are sixpack modules with integrated rectifiers. Vincotech uses multiple package families, including flow, MiniSKiiP and VINco. Substrate materials include aluminium nitride (AlN) and silicon nitride (Si3N4), which deliver high thermal conductivity.
Vincotech innovation
Innovations from Vincotech include:
Sintered die attach replaces all soldered points with sintered connections and allows multiple components to be sintered together.
Pre-applied phase-change material supports high thermal conductivity between a power module and heatsink but is solid at room temperature, making it smear-resistant during transportation and assembly.
Press-fit pins create a gas-tight, cold-welded connection, which reduces assembly time by eliminating the need for soldering. Solder pins are also available.
Simulation environment
Vincotech also supplies a simulation environment, which allows the user to develop an insight into how parameter adjustments affect losses, temperatures and efficiency.