9th June 2017, Bath, UK: MyLife Digital will be exhibiting at The Public Sector show at ExCeL, London on 27th June 2017. The show provides a valuable opportunity for government departments and local authorities to find out how MyLife Digital can help the sector rethink the collection and use of the public's personal data under the new GDPR legislation.
There has been a rapid decline in the trust that people place in organisations. The 2017 trust barometer survey by PR firm Edelman showed a sharp drop in levels of trust over the last 12 months. Trust in businesses fell from 46% to 33%, charities from 50% to 32% and government from 36% to 26%. The public sector, as a processor of large amounts of sensitive personal data, needs to maintain the highest standards to retain and regain public trust. In addition, the sector is currently facing two major strategic and regulatory challenges:
The General Data Protection Regulation (GDPR), which takes effect in May 2018.
Delivering the Government's digital transformation strategy, launched in March 2017.
MyLife Digital is perfectly placed to help organisations meet these challenges head on. Consentric Permissions, a tool that manages consents and permissions for use of personal data under GDPR, has recently been awarded a place on the UK Government G-Cloud 9 Framework. Now public sector organisations can procure Permissions services through the G-Cloud Digital Marketplace.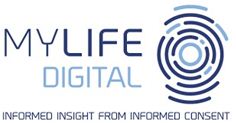 As a preferred partner of UKCloud, the MyLife Digital Consentric platform, and associated products and services, are part of the select suite of recommended products available to UKCloud's public sector clients in the health and defence markets.
While good practice is out there, with the GDPR less than a year away, there is still work to do. Recent research by the Information Commissioner's Office (ICO) found that 18% of councils do not have data protection training for employees processing data, and 34% of councils have not carried out privacy impact assessments (PIAs), a legal requirement in certain circumstances under GDPR.
MyLife Digital's own research, compiled in partnership with Civica Digital, looked at the privacy policies for LGA's to benchmark and identify gaps. It found that 98% of central government organisations in the UK don't mention profiling and 96% of UK housing organisations do not give a time period of how long data is kept on record.
James Bagan, Sales Director of MyLife Digital, says, "We already work closely with public sector organisations, we know the sector well and understand the challenges they face. At the Public Sector Show we will outline how we can support them to deliver against GDPR and the digital transformation strategy as required."
To find out more about MyLife Digital visit – www.mylifedigital.co.uk and www.consentric.io
For more on The Public Sector Show visit – www.psshow.co.uk
Public Sector Show
27th June 2017, Excel London
MyLife Digital on Stand Number: 254