BERLIN, GERMANY – November 8, 2018
: In light of complex customer journeys, Multi-Touch Attribution (MTA) has become the holy grail for marketers. According to a recent study, 44% of advertisers still assign the entire conversion credit to the last interaction, often for lack of a better alternative[1]. To help marketers embrace Multi-Touch Attribution, the Mobile Marketing Association Germany has created checklists focussing on key features and implementation.
Multi-touch attribution (MTA) enables marketers to track customer journeys across channels and devices, assign business value to each touch point and use these insights to make more informed marketing decisions. There are three important stages to multi-touch attribution: collecting data, analyzing it and acting upon insights derived from the analyzed data. For each of these stages, there are key features that advertisers have to consider when implementing an MTA solution – and these features have to be in line with existing data privacy regulations.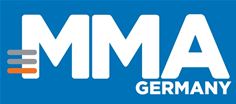 MMA Germany logo
Led by Dr. Jannika Bock, Head of Performance Solutions at Google, the checklists have been created by the German council of the Mobile Marketing Association that includes companies such as Unilever, McDonald's, Facebook and others.
"Understanding the customer journey is key to successful marketing. Today, the customer journey is more complex than ever before with several touchpoints across different devices. Multi-touch attribution shows advertisers the impact of each addressable touchpoint on a conversion and helps them optimizing and planning their marketing campaigns. The checklists are a great guideline for advertisers to understand and implement multi-touch attribution in their companies," says Dr. Jannika Bock.
"In an increasingly fragmented world, attribution has become more important than ever," comments Daniel Rieber, Co-Chair of the MMA Germany. "Bringing industry leaders such as Facebook and Google to one table to define a general checklist is a big win for the market."
Links:
[1] AdRoll State of Marketing Attribution 2017
About the Mobile Marketing Association (MMA)
The MMA is the world's leading global non-profit trade mobile marketing association comprised of more than 800 member companies, spanning nearly fifty countries around the world. Our members represent the entire mobile marketing ecosystem including brand marketers, agencies, mobile technology platforms, media companies, operators, and others. The MMA's mission is to accelerate the transformation and innovation of marketing through mobile, driving business growth with closer and stronger consumer engagement.
The MMA's global headquarters are located in New York with regional operations in Asia Pacific (APAC), Europe/Middle East/Africa (EMEA) and Latin America (LATAM). For more information about the MMA, please visit the website of the MMA Global. The MMA Germany is based in Berlin and lead by Co-Chairs Mark Wächter and Daniel Rieber. For more information about the MMA Germany and their members visit our website, our blog, or follow us on Twitter.
Media Contact:
Peggy Anne Salz
Chief Content Officer
MMA Germany
peggy@mobilegroove.com
Mobile: +49 1722451028