FTS expands MVNO business with significant Latin American deal
Or Yehuda, Israel | September 2, 2015: FTS, a global provider of billing, charging, policy control and payment solutions, today announced that QBoCel, a Mexican MVNO that operates on Telefonica's Movistar Mexico network, has selected FTS' MVNO billing and policy control solution to offer innovative services to its customers. The multi-year, multi-million dollar project marks a significant expansion for FTS in the Latin America region.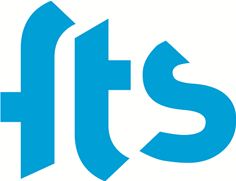 FTS' LeapTM Billing for MVNOs provides QBoCel with convergent charging, billing, invoicing, policy control, and customer and partner management – supporting both prepaid and postpaid subscribers. FTS also acts as a systems integrator for the project, providing QBoCel with a full MVNO solution, including network elements, deep packet inspection, SMSC, HLR, GGSN, voice mail and IVR from multiple vendors.
Using Leap Billing's policy control and charging capabilities, QBoCel plans to offer application-based plans such as video, Facebook and VoIP packages, to enhance the customer experience and meet user demands for personalized pricing tiers and flexible data plans. In addition, QboCel intends to offer zero-rated data with free access to specific content as well as sponsored data plans, where data is paid by the over the top (OTT) content partner and not by the user.
"Leap Billing will enable us to rapidly and independently configure and deploy personalized plans as quickly as our marketing department creates them, ensuring that billing is a source of revenue generation rather than a bottleneck for launching new plans and services," commented Francisco Hita, QBoCel's CEO. "While their product featured everything we needed, it was FTS' responsiveness and experience in managing large-scale MVNO solutions that contributed to our decision."
"We're excited to be working with QBoCel and are looking forward to a fruitful long-term partnership," stated Nir Asulin, CEO of FTS. "The Mexican market is presenting new opportunities for FTS, especially as the region opens up to new MVNO entrants. This deal is another example of our success in new and innovative telecom markets, including MVNO and MVNEs, mobile money and the Internet of Things."