…Taking Reward, Recognition, Benefits and Wellbeing Worldwide…
Wirral, UK – May 2017 – Today Love2shop Business Services is extremely proud to announce that it has entered into a strategic initiative with Carlton Group, the world's leading authority on cloud-based engagement management systems.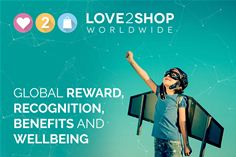 The partnership will forge a new path for the UK based reward provider into the global provision of fully account managed reward, recognition, benefits and wellbeing programmes as the organisation unveils a new '
Love2shop Worldwide
' arm.
By utilising the powerful Carlton technology and global infrastructure and combining this with the expertise of Love2shop's Business Services team to deliver client support, programme management and communications, the company can now offer all-encompassing employee and customer engagement solutions, no matter what the location.
Chris Hartley, Director at Love2shop Business Services comments; "Having recently announced our partnership with Carlton Group for the provision of millions of rewards in 150+ countries we knew that our clients have a need for a fully-fledged engagement solution. That is why we have expanded our offering to include channel and employee sales incentives, social recognition, employee savings and benefits and corporate wellbeing packages, to provide our clients with a one-stop-shop for the majority of their employee engagement needs."
With the world leading SaaS cloud-based platform, Sales, Marketing and HR teams can quickly deploy effective engagement programmes that drive positive user behaviours.
Robert Purdy, Founder and CEO at Carlton Group added; "Our Love2shop initiative fills a major gap which is the delivery of a truly global reward and gifting solution that includes all core reward categories from Travel to Gift Cards to Merchandise all within a seamless mobile wallet that empowers members to bank, redeem and instantly top up their Love2shop accounts. Instant recognition and gifting on a global scale is now possible!"
Find out more about Love2shop Worldwide here http://www.love2shopworldwide.com/.
---
About Love2Shop Business Services
Love2shop Business Services specialise in the development of technology to support employee and customer engagement. Love2shop's reward portfolio is vast and ranges from traditional paper vouchers, through to cutting-edge platform based engagement solutions.
Headquartered on the Wirral, it is a division of Park Group plc, the UK's leading multi-retailer voucher and pre-paid gift card company, which employs over 340 people across the consumer and B2B specialisms of the organisation.
Media contact
For all press enquiries please email darren.tracey@love2shop.co.uk or call 0151 653 1807.
About Carlton Group
Carlton Group is a global technology company specializing in the development of SaaS based solutions for global recognition, sales, loyalty, and reward management. Carlton enables companies to become truly global in everything they do. Whether you're looking to expand reward management through our Reward Cloud® API or build global engagement across all of your stakeholders or clients, Carlton has the solutions that can quickly and easily turn your company into a global leader.