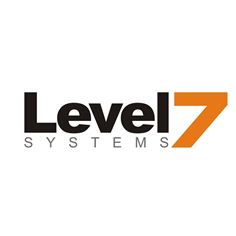 June 15 2015 – Level 7 Systems Ltd, a specialist in high quality VoIP and SIP communications, today announced that it has achieved Gold Partner status in Oracle PartnerNetwork (OPN). By attaining Gold Level membership, Oracle has recognized Level 7 Systems for its commitment to establish Oracle related knowledge in delivering VOIP business telephony with Oracle Sales Cloud.
Level 7 Systems delivers a range of business and residential communication services. The best known of these is VoIPstudio, a cloud-based PBX that delivers high quality, reliable business communications on the internet, desktop handsets and mobile devices. The solution delivers simplified billing, outstanding call quality and exceptional levels of reliability. As a cloud based system, VoIPstudio also delivers a robust solution with fast and painless disaster recovery.
VoIPstudio with Oracle Sales Cloud can help improve the customer experience.
Company extension numbers can be connected with the CRM tool, making it easy to route calls directly to the right team members, who can then answer the call with all the information they need on the screen in front of them. It also significantly improves incoming caller identification. The solution can enable improved productivity of sales and CRM teams and is an easy way to stay connected to customers.
Level 7 Systems Marketing Manager Martin Ozarek says: "We are, of course, hugely proud to have achieved OPN Gold Level membership. We have developed specialist tools for VoIP telephony and CRM solutions for some time, because we know the huge range of benefits that can be achieved for all kinds of business. We look forward to working closely with Oracle and its customers."
With its Gold status, Level 7 Systems receives the benefit of being able to start developing Specializations that will allow them to grow their business, increase their expertise, reach higher levels of customer retention, and create differentiation in the marketplace. Gold members also become eligible to resell all Oracle Technology products and can apply to resell Oracle Applications and Industry Solutions. In addition, they receive access to Oracle account representatives and My Oracle Support updates for all products, discounts on training, limited free assessment/exam vouchers, reduced rates on the purchase of Oracle licenses for internal use, discounts on advances customer services and more. For more information about the benefits of becoming an OPN Gold level partner, please visit:www.oracle.com/us/partnerships/index.htm
About Level 7 Systems
Level 7 Systems delivers business and residential communication services based on the SIP (Session Initiation Protocol) technology. The company is committed to providing innovative, cost-effective communication solutions to its customers.
Level 7 Systems provides a diverse portfolio of compelling products and services via three brands, each focusing on the needs of an individual market.
The team behind is Level 7 Systems made up of a unique combination of telephony, computer and internet professionals who have come together to create a whole new type of communication platform.
The company was founded on the premise that the future of communications would rely heavily on VoIP (Voice over IP) and SIP (Session Initiation Protocol) technologies.