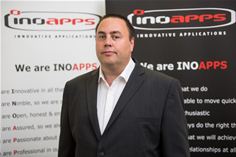 Leading Oracle Platinum Partner Inoapps (www.inoapps.com) has launched a series of upcoming Executive Webinars aimed specifically at those considering Oracle EPM (Enterprise Performance Management) and BI (Business Intelligence) solutions. The webinars, which run from the 2nd June through to August 13th, will include the latest expert guidance along with thought leadership insights and news of key technology developments. The webinars follow several recent senior EPM management appointments at Inoapps aimed at driving the company's ongoing expansion in the sector.
Each Webinar will highlight a key area within the Oracle EPM & BI suite that will enable organisations to identify how their own business might benefit. The seminars will cover both traditional on-premise and Oracle Cloud EPM solutions with a particular emphasis on Oracle Planning & Budgeting Cloud Service (PBCS), Oracle Business Intelligence Cloud Service (BICS), and Oracle's new Enterprise Reporting Cloud Service (EPRC).
Oracle's Planning and Budgeting Cloud Service (PBCS) is a quick-to learn application available with no CAPEX infrastructure investment as part of Inoapps' InClusive offering where both the complete Cloud Service and implementation are provided with no upfront cost to the customer. Alongside Oracle's Cloud-based ERP finance solutions it offers a fast, flexible and cost-effective Cloud deployment. Applicable to businesses of all sizes, it streamlines the planning and budgeting process and extends it across the organisation. Users benefit from agile forecasting, rich scenario analyses, predictive planning, flexible workflow management capabilities, superior management reporting and KPI dashboards.
Andy Bird CEO of Inoapps believes that the significant benefits available from Oracle's EPM and BI solutions will ensure a high degree of interest in the Executive Webinar programme. In his view, "Many organisations now recognise the considerable benefits available from Oracle's EPM and BI technology. In fact, we at Inoapps will be deploying Oracle HCM Cloud, Sales Cloud, Transactional Business Intelligence, Planning & Budgeting Cloud Service and Business Intelligence Cloud Service (an EMEA-first) ourselves. As a rapidly growing and geographically expanding organisation, we realise that this world-class suite of cutting-edge solutions will deliver real value to our own business, consolidating and simplifying our IT and finance processes whilst retaining the rapid insights into the Operational and Strategic performance of the business."
"However, I know it is far easier for management to make a more informed decision on how this technology relates to the specific needs of their own business when there is expert insight and advice available. Inoapps' EPM & BI practice is a major area of expansion for us internationally and we have already built a strong track record with many organisations by demonstrating the true potential provided by the intersection of business performance and modern technology."
"Building on this success, we have developed a series of thought-provoking webinars, which help organisations review how the significant benefits available from EPM and BI could apply to their own business and in doing so we also aim to provide guidance for those who wish to start the journey. In short, we are very confident that this is likely to be of considerable value to those who are considering attending."
Ed Jeavons VP of EPM at Inoapps welcomed Andy Bird's comments adding, "Accurate planning and forecasting is integral to any organisation's success, but getting it right first time, every time, can be challenging. Historically, the EPM and BI solutions which support these processes meant big, upfront investments; but not anymore. With Oracle PBCS, alongside Oracle's Cloud-based ERP finance solutions we can now offer organisations a fast, flexible and cost-effective Cloud deployment that will transform their business.
"And with our considerable growth, Inoapps now has an excellent international track record here too, so we are also expecting a significant amount of interest from overseas customers especially from Europe the Middle East, Asia and the Americas."
Following the webinars, Inoapps' team of Oracle EPM and BI experts will be available to discuss particular issues with attendees seeking further information specific to their own requirements.
To ensure the webinars can be attended by organisations based in the UK, EMEA, the US and Malaysia, the webinars will be presented twice a day at 8 a.m. & 3p.m. (UK time). All the webinars are free to attend.
Those wishing to attend can register here: http://www.inoapps.com/oracle-epm-webinars/