London – May 02, 2017 – CEO and Founder, Matthew Manners announced today that he has completed the purchase of the 10% minority shareholding of James Murphy. This brings his own stake in the business to 90%.
Commenting on the share purchase, Matt Manners said: "Having fully funded The Employee Engagement Awards since I founded it, I am delighted to raise my stake as we enter our next stage of development and growth."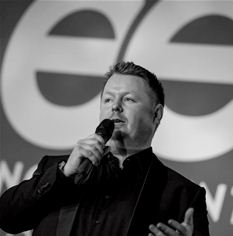 Under his stewardship, The EE Awards now has a presence on four continents in less than three years. It continues to grow strongly, with entries in the North America doubling in 2017.
This purchase will enable the business to continue its growth and global expansion in line with the vision of its owner and trusted partners. That vision is to help transform the world of work by improving the employee experience in tandem with driving business performance.
"It is a very exciting period for the business. Winners of our awards show what value an engaged workforce can deliver both socially and commercially. There's a bright future ahead for organisations who truly believe and invest in employee engagement", said Manners.
---
The Employee Engagement Awards (EE Awards) is the first and only global, dedicated Employee Engagement Awards & conference business. We believe in inspiring and educating people to remake the way organisations think about, and engage, people to achieve their purpose.
That's why we created and continue to improve the Employee Engagement Awards; to provide a platform to recognise excellence in engagement that inspires action and drives the industry and the employee experience forward
Entering and hopefully winning, The EE Awards will provide you with industry acknowledgement and an important competitive advantage to attract the best talent.