Launches its Fifth Generation Platform and Unveils "The mobiquity Money: A Decade of Transforming Lives" Coffee Table Book
Mobile World Congress, Barcelona – 28 February 2018: Comviva, the global leader in mobility solutions today announced that its flagship mobile money product, "mobiquity® Money", has crossed the 100 million registered customers mark across 60 deployments in 45 countries. Moreover, the product processes 3.6 billion mobile money transactions, valuing over $60 billion annually.
On the occasion of completing a decade of mobiquity® Money, the company also unveiled a coffee table book, chronicling the role the product has played in empowering customers and societies globally. The coffee table book provides a selection of human interest stories from mobile money deployments in Asia, Africa, Middle East and Latin America. The book was unveiled by Marc Rennard, Deputy Chief Executive Officer, Customer Experience and Mobile Banking, Orange Group at the Mobile World Congress, Barcelona.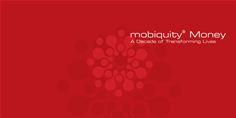 Speaking at the launch, Manoranjan Mohapatra, Chief Executive Officer, Comviva said, "When the history of mobile payments is written, it will be worth recognizing the efforts of the many who overcame multiple challenges, in terms of regulators, the merchant network, banks, consumer trust and behavior, to bring in over 300 million unbanked customers into the financial inclusion fold. In the years to come, as people access all kinds of financial services, it is likely that this group would have played an important part. On the occasion of ten years of transforming lives through mobiquity® Money, I would like to take the opportunity to congratulate our partners who have been with us through this journey."
Unveiling the coffee table book Marc Rennard, Deputy Chief Executive Officer, Customer Experience and Mobile Banking, Orange Group said: "Mobile money is a tremendous tool that improves the welfare of people in underbanked economies, and that can complement banking offers elsewhere in the world. Orange Money and other mobile money services are constantly breaking new grounds in fields as diverse as financial inclusion, women's health, migrant's welfare, access to energy, development of small businesses and the progressive building of a cash-light economy. I am delighted to launch this coffee table book that contains a selection of life transforming stories from mobile money deployments across the world."
mobiquity® Money enables a host of mobile money services that has transformed millions of lives across the globe by changing the way money is used, saved and distributed. For example, the facility to transfer and store money digitally on the mobile phone is very handy during emergencies. In Mali, it has helped in the socio-economic empowerment of women by bundling pre-natal care with savings and insurance. In Tanzania, it is allowing non-smartphone users to tap and pay at merchants using an NFC card linked to their mobile money account. In famine and drought hit areas of Africa, it is streamlining financial aid to the needy by streamlining donations. Similarly, mobiquity® Money, in Zimbabwe, is powering remittance services, making it easier for the diaspora to send money to their families.
To download the coffee table book, please follow the link – http://www.10yearsofmobiquitymoney.com/.
*mobiquity® is a registered trade mark in India only.
---
About Comviva Technologies Ltd.
Comviva is the global leader of mobility solutions catering to The Business of Tomorrows. The company is a subsidiary of Tech Mahindra and a part of the $19 billion Mahindra Group. Its extensive portfolio of solutions spans digital financial services, customer value management, messaging and broadband solution and digital lifestyle services and managed VAS services. It enables service providers to enhance customer experience, rationalize costs and accelerate revenue growth. Comviva's solutions are deployed by over 130 mobile service providers and financial institutions in over 95 countries and enrich the lives of over two billion people to deliver a better future. For more information, please visit www.mahindracomviva.com
For further enquiries, please contact:
Sundeep Mehta
PR & Corporate Communications
Comviva
Contact: +91- 124-481 9000
Email: pr@mahindracomviva.com