Employee enthusiasm for the telecommunication's 'challenger' culture drives demand for language training
4 December, 2017 – Colt Technology Services, a leader in enabling customers' digital transformation through agile and on-demand, high bandwidth solutions, today announced it has engaged technology-based learning solutions provider Rosetta Stone (NYSE: RST) to deliver language training to its workforce. The digital language programme is being implemented as part of Colt's Challenger Culture initiative, one of the aims of which is to empower Colt's 5,000 employees to take control of their own learning development.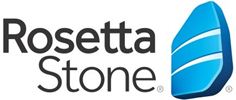 Employee response to the new language learning offering has been strong with more than 1,700 employees registered thus far—just over 40 percent of their workforce. Given the strong need for English skills by this global workforce, it's no surprise that English is the most popular language for Colt employees thus far with more than 24 percent of all registered learners selecting that as their language of choice; Spanish, French, and German have also drawn high interest. The majority of learners participating in Rosetta Stone lessons work in customer service (42 percent), while one-fifth are from sales and marketing.
"Colt began as a challenger brand in the marketplace 25 years ago and our challenger culture initiative is about being true to these roots. We work to empower our people to do the right thing for our customers and for each other. Part of this is giving our employees autonomy, in terms of their own development," said Mary Alexander, Executive Vice President, Human Resources at Colt. "Providing a global standardised solution was really important to us and we are delighted that our employees are so enthusiastic about developing and building language skills, as they are a valuable asset both personally and professionally. Our organisation operates in over thirty countries and a knowledge of languages is essential, not only to having more effective conversations, but also when it comes to appreciating a diverse range of cultures. Rosetta Stone provides the range of languages and learning methods that suit our needs and we're thrilled to see the positive response the programme is having for our employees."
Colt chose the Rosetta Stone Catalyst™ enterprise solution, which incorporates a comprehensive learner assessment that identifies language training needs upfront and offers targeted solutions for learners. Catalyst offers 24 languages, which fit Colt's needs nicely as it has learners from various parts of its global operations looking to learn a number of languages. Catalyst integrates audio and visual content as well as unlimited access to live online tutoring with native speakers for realistic speaking practice. With support for mobile access, training can fit in with employees' changing schedules and provides a standardised learning platform no matter the time zone or country the learner resides in, ensuring everyone shares in the same learning experience.
Matt Hulett, President of Language at Rosetta Stone said, "Colt is a proven innovator in its market and this investment in its employees' development is just another example of the company's forward-thinking leadership and what makes them a great employer. Today's workplace training needs to be adaptable and flexible and we are delighted to partner with Colt to help facilitate that and help them meet their goals."
Additional information on Catalyst can be found online at www.rosettastone.com/business.
# # #
About Rosetta Stone
Rosetta Stone Inc. (NYSE: RST) is dedicated to changing people's lives through the power of language and literacy education. The company's innovative digital solutions drive positive learning outcomes for the inspired learner at home or in schools and workplaces around the world.
Founded in 1992, Rosetta Stone's language division uses cloud-based solutions to help all types of learners read, write, and speak more than 30 languages. Lexia Learning, Rosetta Stone's literacy education division, was founded more than 30 years ago and is a leader in the literacy education space. Today, Lexia helps students build fundamental reading skills through its rigorously researched, independently evaluated, and widely respected instruction and assessment programmes.
For more information, visit www.rosettastone.com. "Rosetta Stone" is a registered trademark or trademark of Rosetta Stone Ltd. in the United States and other countries.
About Colt
Colt aims to be the leader in enabling customers' digital transformation through agile and on-demand, high bandwidth solutions. The Colt IQ Network connects over 800 data centres across Europe, Asia and North America's largest business hubs, with over 25,000 on-net buildings and growing.
Colt has built its reputation on putting customers first. Customers include data intensive organisations spanning over 200 cities in nearly 30 countries. Colt is a recognised innovator and pioneer in software defined networks (SDN) and network function virtualisation (NFV). Privately owned, Colt is one of the most financially sound companies in its industry and able to provide the best customer experience at a competitive price. For more information, please visit www.colt.net
MEDIA CONTACTS
Savannah O'Hare / Hannah Townsend
Finn Partners
RosettaStone@finnpartners.com
020 7017 8434