Calibrate Blockchain is the First Premier Conference of 2019 Dedicated to Learning, in an Affordable, Decentralized Location
Event includes expert talks, focused workshops, 1:1 meetings and pitch sessions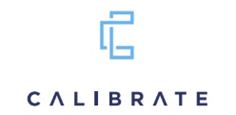 Calibrate
San Francisco, November 14, 2018 – Building on the success of recent workshops, Calibrate Blockchain, a division of Mobile Growth Summit, a leading global mobile media company providing mobile marketing professionals with frontline content and community events to help grow their businesses, has teamed up with partners to launch the premiere blockchain conference of 2019.
Calibrate Blockchain, a two-day, industry-first conference organized to educate professionals, executives, and enthusiasts will take place January 24 – 25th, 2019 in Spokane, Washington. The high-caliber event will feature lectures, pitch sessions, and 1:1 meetings in an intimate setting. A world-class roster of speakers and experts will provide attendees the inside track of the fundamental pillars of blockchain and the key ways they can use the technology to reach strategic objectives and improve business and finance functions.
Topics and tracks will include:
ICOs/Token Generation Events – Fundraising as a Killer App of Blockchain, and the Future of Fundraising
Security – Critical Distributed Infrastructure Perspective and Approaches, for the Individual and Securing Smart Contracts and Blockchain Startups
Compliance, Governance, and Government – Transparency and Accountability, including the World's Leading Innovator in Voting Technology
Use Cases – Supply Chain, Citizen Identity, Collectibles, Augmented Reality
Additional tracks — Blockchain & Innovation, Cryptocurrencies & Investments, Blockchain 101, and ICO/TGE Salon — will provide participants a rare view into key areas of blockchain including a holistic view into their combined importance and impact. Finally, workshops and presentations will provide expert instruction and advice around Dapps and Smart Contract Development.
The impressive roster of conference speakers includes:
Charles Manning, CEO of Kochava and XCHNG digital advertising ecosystem https://www.xchng.io
Travis Jank, CEO and Lawrence Sewell, COO from Krambu https://www.krambu.com
Andrew Cook, Five23 CEO and Krambu Investor and Advisor
Ryan Ozanian, CEO at Dust Messaging & Mercury Protocol, a blockchain-powered communication network
Marcus Andrade, Founder, and CEO of AML Bitcoin
Ben Bartlett, Blockchain Counsel, Berkeley City Council member
Calibrate Blockchain follows on the heels of its highly successful inaugural event at Gonzaga University (October 11). The event showcased a line-up of five renowned blockchain experts and featured a series of topics developed to educate and inspire, and was hosted by Dr. Danielle Xu, Professor & Mozilo Chair of Business Administration.
"Blockchain is an exciting technology—but to grasp the opportunities you have to ask and answer tough questions about the options and the impact," observes Dave Westin, President of the Mobile Growth Summit. "To provide answers, we offer the most focused conference of its type and a must-attend event for founders, investors, and researchers in the blockchain space."
For a full list of speakers and to register for the event, visit https://calibrateblockchain.com
About Mobile Growth Summit
Mobile Growth Summit (MGS) is a global mobile media company providing mobile marketing professionals with frontline content and community events to help grow their app businesses. Drawing on its roots as a not-for-profit organization dedicated to education, MGS is committed to building the world's most helpful, friendly and knowledgeable community of blockchain and mobile experts. For more information, visit www.mobilegrowthsummit.com and follow MGS on Twitter @myMobileGrowth.
About Block Bits Capital
Block Bits Capital is a first market mover in the nascent cryptocurrency space. We found that this space was a place that was open for investment, and the development of quality trading and analysis technology. Our focus is on how to best trade cryptocurrencies across multiple exchanges utilizing best in class automation and machine learning.
About Basis Foundation
Basis Foundation is a non-profit dedicated to the advancement of blockchain and software, with the purpose of creating workshops, curriculums, internships, and conferences. The goal is economic development and job creation through education, applied learning and internships, and supporting open-source software development, projects and standards.
Media Contact:
Peggy Anne Salz
Chief Content Officer, Mobile Growth Summit
President, Berlin Chapter
peggy@mobilegrowthsummit.com