Zylpha www.zylpha.com, the UK's leading legal technology innovator, has launched a suite of eConveyancing forms that fully automate the key documentation involved in residential property sales. It is hoped that the forms, which are used in conjunction with Adobe Sign, will finally end the costly practice of property teams mailing documents to clients for completion.
By using secure email instead of post to distribute the forms, legal teams can now significantly speed up the process by removing the risk of mail delays or lost post. It also dramatically eliminates the costs of stationery, postage and physical storage required to maintain paper-based systems. The forms can be completed by clients on the computer, tablet or mobile device and also includes the functionality to start completing the forms on one device and complete them on another device. Through Adobe Sign functionality it is also possible to add attachments to the completed forms.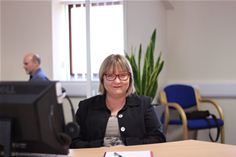 Debi Newbery
The initial suite includes forms for: Fixtures and Fittings, Property Information and Leasehold Property Information. The forms are available for any case management system, including Visualfiles from LexisNexis, where with Zylpha's extensive expertise users can directly record information contained on the forms.
Commenting on the launch Zylpha's Development Project Leader Debi Newbery noted, "The one thing most clients really want from conveyancers is speed and yet, in many cases, practices are still relying on the postman. This is no longer necessary as by using these electronic forms in conjunction with Adobe Sign, the whole process is often weeks quicker. Our clients have some of the most forward thinking conveyancing departments and we are delighted to provide a solution which can save considerable amounts of time and money, whilst also significantly boosting customer perceptions."
Ends
About Zylpha www.zylpha.com
Headquartered in Southampton Zylpha is an innovative specialist offering tools for the legal profession including:
Secure electronic document production and delivery.
Court Bundling.
Integration with the MOJ Portal.
Links to agencies for AML and Identity Verification.
The company, which was founded by Tim Long its CEO, has won widespread acclaim in both the legal and local government sectors for its systems that transform secure communications for court and case management bundles.