Leading legal systems innovator Zylpha (www.zylpha.com) has added Seneca and Mattersphere case management integrations to the latest version of its acclaimed document bundling software, version 4.8. The software allows legal practices to assemble and deliver secure legal documents, court bundles, deal bibles and contracts at a fraction of the cost and time required through manual processes. Zylpha's electronic bundling also delivers significant storage, stationery and courier savings. The new Seneca and Mattersphere additions join a list of existing integration connectors that currently includes: Visualfiles, iManage, SharePoint, SOS, Peppermint, Civica, Iken and Net Docs.
In addition, to the new connectors, version 4.8 also incorporates an all new 'multi-split utility' which allows users to split large existing bundles into a number of smaller ones. There's also upgraded functionality for SharePoint users along with enhanced document grid drag and drop within bundles.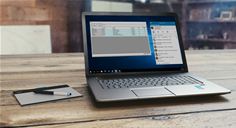 Commenting on the new version, Zylpha's Technical Director Nigel Spicer noted, "We have been listening closely to legal practices and which case management systems they are using. We're always keen to reflect customer feedback and demand and consequently have now added both Seneca and Mattersphere connectors. With this in place, we now have an integration connector for most of the systems currently used by legal practices. However, we are still open to ideas and look forward to adding other links for useful technology."
---
About Zylpha www.zylpha.com
Headquartered in Southampton Zylpha is an innovative specialist offering tools for the legal profession including:
Secure electronic document production and delivery.
Court Bundling.
Integration with the MOJ Portal.
Links to agencies for AML and Identity Verification.
The company, which was founded by Tim Long its CEO, has won widespread acclaim in both the legal and local government sectors for its systems that transform secure communications for court and case management bundles.