October 5, 2017, Brussels – ZTE Corporation (0763.HK / 000063.SZ), a major international provider of telecommunications, enterprise and consumer technology solutions for the Mobile Internet, today marks the opening of Telenet Belgium's new Innovation Centre in Brussels. In the centre, Telenet will not only test new technology for connectivity, entertainment, value added services and customer experiences, but also give partners the opportunity to test their projects using Telenet technology and provide access to Telenet expertise. The Telenet Innovation Centre will also serve as a knowledge and innovation centre for the Liberty Global Group.
The Telenet Innovation Centre was opened today in the presence of Alexander De Croo, Deputy Prime Minister and Minister for Development Cooperation, Digital Agenda, Telecom and Post. ZTE, which has been Telenet's partner for the roll-out and upgrade of the BASE network since 2015, is the innovation centre's most important infrastructure partner and will, together with Telenet, test the preparation for the launch of 5G in Belgium. The latest 5G network components and antennas have already been installed in the newly opened innovation centre.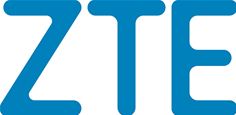 As the main sponsor, ZTE was closely involved in the deployment of the innovation centre and shares with Telenet the desire to lead 5G innovations and take telecommunications to the next level. During the opening of the innovation centre, ZTE presented its innovative equipment, and a live demo of Smart Parking was well received.
The new Telenet innovation centre is based on collaborative innovation and is conceived as a place where Telenet experts and third parties can make use of the most advanced fixed and mobile broadband technology to test new products, services, apps and prototypes within Telenet's strategic ambitions and plans.
Ming Xiao, President ZTE Europe at ZTE and Americas said during the opening that the innovation centre is the place where Telenet, ZTE and their partners will exhibit their latest and developing technologies. "It is here we can show how video and entertainment, 5G technologies, IoT, cloud services, artificial intelligence and augmented reality really come together to offer amazing customer experiences."
John Porter, CEO of Telenet, said: "Permanent innovation is the lifeline for our company, particularly in a world of rapidly changing technology developments. With the Telenet Innovation Centre, we want to be ambitious and bring our own innovations to a higher level, but also help shape external innovation projects. I believe in the absolute strength of partnerships, especially for innovation, and I am therefore convinced that with our model of collaborative innovation and with the help of partners such as ZTE, we can bring the best broadband and media technology to Belgium for thorough testing, experiments and – if successful – an effective launch in our market."
Balan Nair, CTO of Liberty Global, said: "The opening of the Telenet Innovation Centre is an important milestone for Liberty Global. The cutting-edge infrastructure and Telenet's fully owned mobile network provide the perfect conditions for us to test the products and services that can pave the way towards the GIGAWorld. I'm already excited about the opportunities and inspiration that await us."
Alexander De Croo, Deputy Prime Minister and Minister for Development Cooperation, Digital Agenda, Telecom and Post, said: "With the new Telenet Innovation Centre, Digital Belgium can gain 5G experience. It gives startups and the academic world a pioneering advantage in developing new services that use advanced 5G capabilities. It is good that Belgium plays a key role in the development of 5G."
---
About ZTE
ZTE is a provider of advanced telecommunications systems, mobile devices, and enterprise technology solutions to consumers, carriers, companies and public sector customers. As part of ZTE's M-ICT strategy, the company is committed to provide customers with integrated end-to-end innovations to deliver excellence and value as the telecommunications and information technology sectors converge. Listed in the stock exchanges of Hong Kong and Shenzhen (H share stock code: 0763.HK / A share stock code: 000063.SZ), ZTE's products and services are sold to over 500 operators in more than 160 countries. ZTE commits 10 per cent of its annual revenue to research and development and has leadership roles in international standard-setting organizations. ZTE is committed to corporate social responsibility and is a member of the UN Global Compact. For more information, please visit www.zte.com.cn.
Media Contacts:
Margrete Ma
ZTE Corporation
Tel: +86 755 26775207
Email: ma.gaili@zte.com.cn