NORWICH, UK, May 18th, 2017 – FXHOME (hitfilm.com) and popular YouTube filmmakers Film Riot have joined forces to release HitFilm Express 2017 – the only free video editing software to include over 370 professional visual effects and presets. With 1.2 million users worldwide, HitFilm is the fastest growing video editing & VFX software in the world and includes free comprehensive tutorials and customer support for all filmmakers and YouTube creators.
Film Riot's latest short film 'Westworld to Yuma' showcases the professional visual effects which can be achieved inside of completely free software HitFilm Express 2017. Users will be able to download project files and follow tutorials to recreate shots at home using actual footage from the film.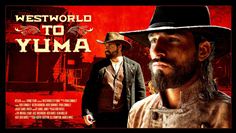 "We're so pleased to join forces with our friends over at Film Riot to release HitFilm Express 2017," says Josh Davies, Founder and CEO of HitFilm. "We're a fan of great stories, and we want our users to be able to tell theirs with fewer hurdles. With HitFilm Express, everyone can have access to industry standard editing tools and killer visual effects, so that they can go and make something amazing."
Whether creators are looking for an editor, a visual effects toolkit or a supportive creative community, they start with HitFilm Express. Much more than just a powerful editor, it also includes professional animation tools, 360° video tools and over 370 advanced effects and presets such as lightning, smoke and explosions.
Designed from the ground up to run on almost any computer, the new 2017 version features new effects including heat distortion and sci-fi themed lightswords, powerful audio tools, new export queue options, support for 4K projects and much more. HitFilm Express has everything a creator needs to get started and offers flexibility through a useful set of optional expansion packs with additional powerful features and effects.
Top users of HitFilm have gone on to define the new generation of over 50 million online creators. These include RocketJump co-founder and TV star Freddie Wong (rocketjump.com), indie filmmaking experts Film Riot and viral YouTube superstars Corridor Digital. Together they have over 2.1 billion views and have inspired countless numbers of young creators to make their own content.
"I'm always thrilled to collaborate with the team over at HitFilm. The way that they run their business and build their community really shows how much they care about filmmakers. I guarantee that the next generation of filmmakers will have gotten their start on HitFilm." – Ryan Connolly (Film Riot)
---
NOTES TO EDITORS
HitFilm Express 2017 is FREE to download (hitfilm.com/express) from the 18th May 2017 for both Mac and PC. Optional add-on packs are also available in the HitFilm store.
Minimum requirements are:
• Apple Mac – OS X 10.10 Yosemite, 10.11 El Capitan or macOS 10.12 Sierra
• Windows PC – 64 bit version of Windows 7, Windows 8 or Windows 10
ABOUT FXHOME, Makers of HitFilm
In 2011, Josh Davies set out on a mission to prove that professional grade post-production tools can be made available to everyone. HitFilm was created as an all-in-one video editing and visual effects software solution – at a fraction of the cost of other industry standard tools.
With 1.2 million users, HitFilm is one of the leading post-production software tools in the industry, offering professional software options and unrivaled community support for the next generation of filmmaker.
What started as a big idea on a little budget, has grown to a global movement of filmmakers who share HitFilm's vision for the future of video software.
For more information see hitfilm.com.
ABOUT FILM RIOT
Film Riot (hosted by Ryan Connolly) is a DIY filmmaking YouTube channel adored by over 1 million creators worldwide. From making great effects to walking you through a production shoot, Film Riot explores the art of filmmaking in a completely new way. Together, Film Riot and HitFilm aim to support low budget indie filmmakers who are mad about VFX.