– Xceed to provide services to Government on Lot 1 and Lot 2
[London, 7th September, 2017] Xceed, a leading IT Change Consultancy is thrilled to announce it has been awarded a place on Technology Services 2, the Crown Commercial Service (CCS) framework to help Government organisations deliver the Digital by Default Agenda.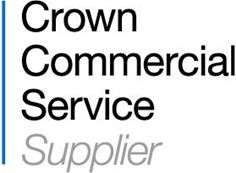 Following on from the recent news that Xceed secured a place on the G-Cloud 9 framework, the company expands its opportunities to support government departments through their digital transformation journeys with a place on Technology Services 2. Xceed will provide services on Lot 1, Technical Strategy and Service Design and Lot 2, Transition and Transformation.
The Crown Commercial Service (CCS) supports the public sector to achieve maximum commercial value when procuring common goods and services. The framework could help the public sector save £180m over the next four years.
Xceed welcomes the framework, introduced to provide government organisations with a simple route to procure technology services including, where required, to support the disaggregation of large outsourced IT contracts. This is often challenging to implement and this framework provides the platform to bring customers and suppliers together to deliver Digital Transformation.
CEO, John Casserly commented: "I am delighted that Xceed is part of this framework. We absolutely understand the challenges Government organisations face when moving away from monolithic, long term outsourcing contracts and can help implement IT change to enable the Digital by Default Agenda."
John continued "We have vast experience in helping our clients, including Government organisations, move away from complex, legacy IT environments to modernise and transform their IT and meet their strategic goals. I am looking forward to continuing this work through Technology Services 2."
Organisations often do not have the dedicated resources or specialist expertise to deliver complex change at the same time as keeping the department running.
These types of programmes require leadership, detailed planning and best practice methodology.
As an IT Change Consultancy, Xceed's role in Technology Services 2 is to provide Government departments with these specialist skills to advise, run and (or) manage a programme to digitalisation.
Would you like some independent assurance around your strategy, planning and implementation? Contact us, we would love to discuss it with you.
About Xceed
As expert, trusted advisors, Xceed has been helping its clients successfully implement technology enabled business since 2003.
Xceed's IT Change practitioners take pride in making IT change happen successfully. Xceed's practitioners are experts in helping Financial Services companies and Public Sector departments modernise and transform and have helped implement some of the largest IT modernisation programmes globally.
Xceed is recognised as one of the top three UK SME's with the fastest growing International business in the Sunday Times Lloyds SME Export Track 100. Ranked third nationally and first in the London region.
Xceed has offices in London, New York, Edinburgh and Dublin and is founder owned.
Contact details: laura.gordon@xceedgroup.com, 0207 480 0030