London, UK – October 31, 2017 -WinMagic, the award-winning encryption and intelligent key management security solution provider, has today announced that industry veteran Luke Brown has joined the company in the role of Vice President for EMEA. He has over 20 years' experience of building highly successful sales and customer support operations, in both new and mature markets, and has held senior leadership roles at both start-ups and listed companies.
Luke joins with responsibility to continue and accelerate WinMagic's growth in EMEA, at a time when the company is seeing unprecedented interest in its solutions. He will oversee the strategic direction for sales and go to market throughout the region, as well as operational performance to ensure the best experience for customers and partners.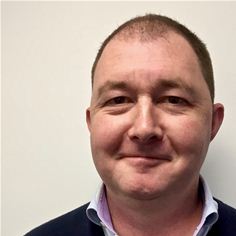 Speaking on his appointment, Luke Brown said, "There is huge growth potential at WinMagic. I'm joining a fantastic team, and looking forward to helping them and the board achieve their goals for the company. WinMagic's SecureDoc is the best in-market solution for addressing the hardest security challenge facing companies today, that of effectively managing encryption, meeting compliance requirements and protecting data across multiple operating system or cloud platforms."
Most recently at Digital Guardian, Luke overhauled the operations side of the business, built and delivered its channel strategy and international expansion plans. In previous roles Luke's track record for growth is formidable. At AccessData he grew revenues in international markets outside the US to £40m. At eEye Digital Security, as VP of international operations, he oversaw revenue growth in two years of 500%.
"We are thrilled to have Luke join the senior management team at WinMagic," said Mark Hickman, Chief Operating Officer for WinMagic. "His experience and enthusiasm will play a key role in the continued development of our EMEA business as we continue our expansion into new territories."
---
About WinMagic
Based in Mississauga, Ontario, WinMagic provides key management for all encryption needs. With the leading SecureDoc product line, WinMagic continues to provide easy-to-use and robust data security solutions for wherever data is stored, providing enterprise grade encryption and key management policies for all operating systems. For more information, please visit www.winmagic.com or call 1-888-879-5879.
Press Contact:
Duncan Gurney
Ginger PR Ltd
Duncan@gingerpr.co.uk
07912 495 630