The London-based education consultancy announced this week the arrival of two leading names in the industry, joining its growing team of UK and international education advisors.
Leading UK education consultancy, William Clarence Education, made the statement this week after Ian Hunt and Robin Badham-Thornhill officially began their active roles within the firm. Managing Director, Stephen Spriggs, stated that both new team members would be a valuable asset to William Clarence.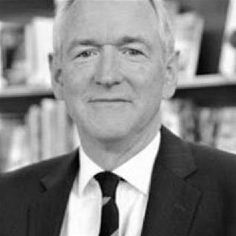 New Commercial and Partnership Advisor, 
Ian Hunt
, is the former Managing Director of Gabbitas, and brings with him a wealth of experience and connections with leading international schools and investment groups in Dubai. As well as growing the oldest, and most respected, education consultancy in the world, Ian has also worked as an investment banker, and as headmaster of one of the UK's leading independent schools. He has taken lead on various global education projects over the course of his career.
Robin Badham-Thornhill, taking on the role of School Placement Advisor, is ex-headmaster of renowned UK prep and senior schools, Summerhill and Ladbroke, and has advised some of London's leading prep schools, including The Knightsbridge school. Robin is an experienced hand at assessing new students, consulting with parents, and providing honest, accurate advice on school choice and entrance procedures.
Stephen Spriggs commented:
"We are extremely honoured to have two such esteemed figures within the UK and international education industries joining us at William Clarence. Both Ian and Robin will be making a significant and valuable contribution to our team, and to the work we do for our clients, at home and internationally. I have the utmost confidence in them, and our team as a whole, as we head towards 2018, and predict great things for next year with this exceptional team we are building."
Mr Spriggs is wasting no time in putting these latest colleagues to work, and hinted at a number of international activities, partnerships and acquisitions in the pipeline for the firm, setting his sights firmly on Asia and the Middle East, as well as further expansion and enhancement of services for new and existing clients, at home and away.
William Clarence Education has built a solid team of education consultants and advisors, which also includes Lord Paddy Ashdown and Dr. Helen Wright. The firm works closely with schools – including Oxbridge and US Ivy League universities – and families from all over the world, at every stage of their academic journey, providing everything from private tutoring advice, to complete relocation services. The firm was recently nominated for two Education Investor Awards, including 'Best Pathways Company'.
For more information on William Clarence, its international education consultancy team, and the services it provides to students and families all over the world, visit williamclarence.com.
---
About William Clarence Education
William Clarence Education is a specialist provider of private tuition and education consultancy services for London and internationally, sourcing exceptionally talented professional tutors and working closely with families at all stages of their academic journey, from gaining entry unto the UK Independent School System, relocation to the UK, to preparing for entrance exams and improving grades at all levels.
Managing Director, Stephen Spriggs, is a proud advocate for the British education system, with a background in finance and economics, and is committed to making it accessible across the world. The team of experts at William Clarence provide specialist advice and guidance to ensure clients fulfil their potential.
Press Enquiries
Stephen Spriggs – info@williamclarence.com
0207 4128988
Quoteable
"I have the utmost confidence in our team as we head towards 2018, and predict great things for next year with this exceptional team we are building."