The leading UK education consultancy announced the collaboration this week, and offered new guidance to parents of international children studying in the UK.
The majority of UK schools require international students to have a UK-based educational guardian. Stephen Spriggs, Managing Director of William Clarence Education, stressed this week the importance of appointing an accredited guardian from a reputable organisation, while assuring parents that the process of finding one is more straightforward than they might think, when you know who to ask.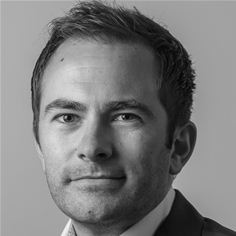 The Association for the Education and Guardianship of International Students (AEGIS) is an independent organisation, comprised of 80 schools and colleges, and over 40 guardianship organisations. AEGIS inspects and accredits reputable guardianship organisations throughout the UK, and its members belong to many professional bodies.
Stephen Spriggs commented: "Educational guardianship is well worth investing in. Parents will naturally want to protect the investment they are making in their child's education by ensuring that their child is happy, safe, and well looked after. The ideal scenario, obviously, would be for the parents or a family member to assume the role of educational guardian, but this can be impractical for some for various reasons – location, lifestyle, and other time commitments. This is where we, with the help of organisations such as AEGIS, can step in and provide reassurance and peace of mind."
Educational guardians look after the welfare of international students outside of term time, when some students may be unable to return home, attend important parents' meetings, and keep in contact with parents. It is their job to ensure the safety and wellbeing of international students, and provide a vital line of communication with parents. This new partnership will provide William Clarence clients with fresh insight, peace of mind, and a choice of among the finest guardianship opportunities in the UK.
Yasemin Wigglesworth, Executive Officer at AEGIS, commented:
"Our goal at AEGIS is to raise awareness of quality guardianship to agents, parents and schools. Linking with other organisations is a great way to reach more people so we are extremely pleased to be working with such a well-regarded consultancy. We are grateful that William Clarence has recognised the work of AEGIS and is willing to recommend AEGIS accredited guardians to overseas parents. For international students to reach their full potential, their safety and happiness are key. Ultimately, what we share is a commitment to great quality in supporting international students in their experience in the UK."
Stephen Spriggs added: "As the leading UK education consultancy for schools and Universities, there was a natural cross over with our own intentions and child-focused approach and that of AEGIS. We are committed to only recommend AEGIS accredited guardians to our families who are coming to the UK. AEGIS offer the only accreditation to guardians within the UK and is a standard of excellence and way of families to benchmark their guardian."
William Clarence Education has specialist experience in overseeing the transition for overseas students relocating to the UK education system, and has built solid relationships with many of the UK's top-ranking schools and universities, including Oxbridge. The firm also prides itself on the quality and integrity of its partners, who aid and enhance the consultancy in delivering an unrivalled service to its clients and their families.
For more information on William Clarence Education, and the services it provides for international families in the UK, visit williamclarence.com.
---
About William Clarence Education
William Clarence Education is the leading education advisory and consultancy service in the UK. With an unrivalled reach into the UK Schooling and University Network, William Clarence helps and advises families from around the world to reach their maximum potential and gain access to the very best of UK education. The business is built on the quality and integrity of its people. With close links to former Heads of Schools and senior figures within the education industry, William Clarence is proud to offer expert advice that puts your child at the centre of the process.
William Clarence works with families at every stage of their academic journey, from nursery and pre-prep, to senior school and University placement. Its dedicated Oxbridge Applications and US College Admissions department offers a totally tailored approach to student preparation for older students, and its Schools and University placement business is supported by a full team of professional tutors to provide the correct level of support and help in each specialist subject – from a one of academic assessment, to full delivery of a homeschooling curriculum.
Press Enquiries
Stephen Spriggs – info@williamclarence.com
Tel: +44 (0) 2074128988
Web: https://williamclarence.com/
Quoteable
"Educational guardianship is well worth investing in. Parents will naturally want to protect the investment they are making in their child's education by ensuring that their child is happy, safe, and well looked after"