Confirmit Horizons platform delivers superior functionality, scalability and security
London, UK and Oslo, Norway and New York, NY: 20 September 2016: Danish full service research and consulting agency Wilke has selected Confirmit Horizons as its new software solution for all its Market Research and customer experience management programmes.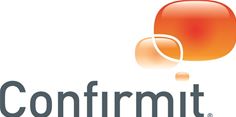 Established in 1999, Wilke helps businesses convert customer insight into organisational change with a complete range of qualitative and quantitative research services, using the full range of data collection channels and research methodologies. The company also works with clients to design and implement customer experience and orientation programmes.
Jakob Fiellau, CEO of Wilke, explains: "Until now, we have been reliant on our own proprietary survey software, but as our services have expanded and our client needs have become more complex, we required a more sophisticated system to drive us forward. After a thorough selection process and demonstrations from a number of providers, it was clear that Confirmit offered by far the best platform in terms of functionality, scale, reliability and robustness.
"Critically, Confirmit also demonstrated the ability to offer a future-proof solution that not only meets our needs today, but that is constantly evolving to support the changes taking place within Market Research and customer experience practices."
In addition to its requirement for comprehensive functionality, data security was a key measurement in Wilke's selection process. The agency has a high-profile client list including the Danish Tax Authority, leading financial providers and telecoms suppliers.
Fiellau explains: "In the Danish market, we have strict rules governing data security so we needed a system that could prove its ability to comply with these specific regulations. As well as demonstrating the multiple layers of security that the platform offers, Confirmit was able to prove its compliance through other financial services implementations, which gave us further peace of mind."
Wilke will use Confirmit Horizons to support data collection – across multiple modes, including the web and its call centre – data analysis and reporting. It will also use the comprehensive analytical capabilities in Confirmit Reportal to perform more complex data manipulation and integration, particularly for customer experience programmes where feedback data can be integrated with customer data for more contextual insight.
Tim Hannington, EVP, Confirmit, says: "The ability to demonstrate seamless, mixed-mode interviewing was critical for Wilke, as were the end-to-end capabilities of Confirmit Horizons. We're delighted to have them on-board and are looking forward to ensuring our constantly evolving technology continues to meet their needs in the future."
With Confirmit Horizons currently in implementation, Wilke believes it will soon reap the benefits of the platform.
Fiellau concludes: "We believe that Confirmit Horizons will enable us to deliver even better services to our clients, ensuring they get the best insight possible through our streamlined, integrated and efficient research processes."