20 November 2017, Budapest – UNLEASH, the largest corporate network focused on the interface between people, technology and the future of work, is laying the foundations for future growth opportunities. Following the announcement that UNLEASH (formerly HR Tech World) has built a news community to deliver knowledge, thought leadership and innovation on the future of work, the company has just announced the newest member Mark Downey to become its Head of Strategy and Corporate Venturing.
Downey will work on building internal capabilities to serve and leverage the rich and diverse UNLEASH ecosystem. Additionally, he will be focused on delivering increased value to the UNLEASH startup community to expand the support it provides to innovators in the HR technology space, as well as capitalising on opportunities via corporate venture models.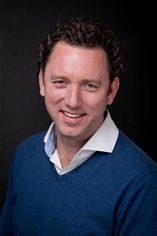 "We have long recognized the importance of startup innovation in the corporate arena and have a solid history of betting on winners. Over 80% of the startups who have participated in our events achieve longevity and have managed to raise over half a billion dollars combined in funding over the past three years. I believe this is due to our unique support and an engaged community who wish to see them succeed. I look forward to Mark helping them on that journey," said Marc Coleman, CEO and Founder of UNLEASH.
Downey commented: "I am truly excited to be working with UNLEASH. I have known Marc and the team for many years and I fully subscribe to their mission to change the future of work for the better. People are at the core of any economy, and yet economies around the world are changing faster than many people can understand. UNLEASH aims to be the #1 source on the Future of Work and we plan to better integrate our eco-system. Combined, this eco-system of speakers, partners and innovators is capable of more than we deliver today. Innovators will fine a sure partner in UNLEASH, which is truly committed to their success. I look forward to growing with the team."
A native of Ireland, and a qualified engineer with hands on business experience and knowledge, Downey holds an MBA from Central European University, Budapest. His big picture thinking, candid approach and depth of experience in engineering, corporate life and startups bring an essential skillset to UNLEASH and its fast-growing startup community.
---
About UNLEASH
Unleash Your People! We are passionate creative people on a mission to inspire and transform the world of work & technology. Our shared vision is that by 2020 UNLEASH will be the platform of choice on the Future of Work across the globe. Shows that attract the world's leading entrepreneurs, visionaries, disrupters and doers including Sir Richard Branson, Arianna Huffington, Sir Ken Robinson, Rachel Botsman, Gary Vaynerchuk and many more. Over 55% of our community are CEO's, CPOs, EVPs, and SVPs of the most exciting brands and leading organizations from +120 countries worldwide.
UNLEASH (previously HR Tech World) is much more than just business events; we are in the change the world for the greater good business. One mission: Unleash People!
The world's fastest growing community on the future of work, UNLEASH is ranked as the largest Corporate Network focused on the interface between people, technology, organizations and the future. Past and future show locations include Amsterdam, London, San Francisco, Paris and Las Vegas and have welcomed over 9,000 attendees in 2017. In 2018, UNLEASH will scale significantly to become the world's leading marketplace and community on the future of the workplace and technology.
In 2018:
UNLEASH London 2018, ExCel London, 20-21 March 2018
UNLEASH America 2018, The Aria Resort and Casino, Las Vegas, 15-16 May 2018
UNLEASH Amsterdam 2018, Amsterdam RAI, 23-24 October 2018
www.unleashgroup.io
Twitter: #UNLEASH18
For more information, please contact Andi Lustak on andi.lustak@unleashgroup.io or call on EU: +36 1 201 1469