… Exclusive survey findings to close the customer rewards and loyalty gap …
Milton Keynes, UK – Monday 10th August 2015 – The Voucher Shop, a specialist provider of customer loyalty promotions, has released a whitepaper titled, 'Personalising customer rewards and loyalty – what next for marketer?' The whitepaper includes exclusive survey findings which reveal the type of rewards customers want by age group and key factors marketers should consider when creating rewards and loyalty schemes. The whitepaper also provides a best practice guide on how to create a meaningful rewards and loyalty scheme.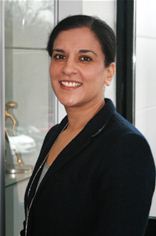 The Voucher Shop audit suggests that many organisations are likely to be running rewards schemes that have very little impact on customer engagement or loyalty. When asked which loyalty reward would consumers rather receive, respondents showed an overwhelming preference for gift cards such as single store gift cards or multi-retailer cards. A massive 69 percent stated a preference for a gift card. This compares with only one percent opting for a free gift and just four percent choosing a discount off another of their products. 26 percent chose cashback on purchases.
The survey also indicates that demographic factors have a major impact and that gift cards are more attractive to younger consumers. Once people hit their 40s, cashback is a more enticing reward option, whereas younger consumers want a treat they can spend as they please.
Kuljit Kaur, Head of Business Development at The Voucher Shop, explains, "While marketers have a good grasp of customer segmentation for most purposes, a lack of understanding of rewards schemes is negating all the top of funnel activity. Reward schemes are not something that marketers have focused on in the past and there has been a tendency to backstop all that marketing effort with a generic discount off an upgrade or similar product or perhaps a free gift."
Kaur adds, "Flexibility is still important as not everyone fits into the expectations of their age or gender. However businesses should offer greater consumer choice – and this process can be cost effective and viable. It is fine to make some generalisations according to demographics as long as you enable customers to make initial selections based on their preferences, then the rewards offer may be personalised effectively for that individual subsequently. Our whitepaper offers practical advice and a summary of what customers really want in terms of rewards – with data to back up our findings."
To download the whitepaper for free visit www.thevouchershop.co.uk/customer-loyalty-whitepaper
For further information please visit http://thevouchershop.co.uk/ or for enquires please email info@thevouchershop.co.uk