Now in its fourth year, the Awards open up to the rest of Europe for the first time

Open to businesses of all sizes and both public and private sector

Judged by leading industry figures

Awards Ceremony at Wembley Stadium on January 25, 2018

Employee Engagement Conference to be held March 1, 2018
The only Global Awards Scheme dedicated to employee engagement
Partnering with recognised experts in employee engagement – People Insight Ltd
London – June 06, 2017 – The 2017 UK & European Employee Engagement Awards, (www.ee-awards.com) in association with People Insight, today opens for entries. The deadline for receiving entries is October 6, 2017.
For the first time, the EE Awards will be open to entries (submitted in English) from the UK and right across Europe.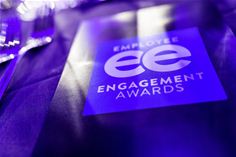 The Employee Engagement Awards (EE Awards) is now in its fourth year and active in four continents around the world. The Awards recognises the organisations that invest in employee engagement to improve the world of work and enhance business performance.
Winners are forward-thinking organisations that strive to do things differently and put their workforce at the heart of their operations. Previous winners and finalists, such as BMW, Cancer Research UK, Cisco, Lidl, Marriott, Tesco Bank, Virgin Trains and Visa, have shown that best practice employee engagement improves productivity, profitability and innovation – and the health and wellbeing of employees.
Leading the way globally
Matt Manners, Founder & CEO, The EE Awards, said: "It's a privilege to work in this theatre of business. Every day I encounter organisations of all sizes striving to drive the Employee Experience for better Engagement and business performance. I see cross-industry collaboration, new ideas being tested and old ideas revisited and improved.
The Awards categories reflect the diverse ways that organisations can go about achieving energised and engaged employees. The finalists will no doubt provide exceptional insights into what is possible, both in terms of innovative approaches and tangible results. I can't wait to see entries from countries across Europe this year too. Good luck to all."
Categories
Due to the nature of Employee Engagement, there are 18 categories to ensure all facets of engagement are recognised. The categories are:
The Employee Engagement Company of the Year in association with People Insight
Employee Engagement Unsung Hero Award
Employee Engagement Professional of the Year
Employee Engagement SMB Company of the Year Award (0-1000 Employees)
Employee Engagement Enterprise Company of the Year Award (1000+ employees)
Employee Engagement Project of the Year Award (Public sector)
Employee Engagement Project of the Year Award (Non-Profit/Charity)
Customer Engagement Award
Leadership Strategy Award
The Internal Communications Award
The Employer Brand Award
Wellbeing Award
Reward and Recognition Award
The Diversity & Inclusion Award
Social Responsibility Award
Best use of Technology Award
Employee Engagement Consultancy
Employee Engagement Vendor
Our final judging panel will be confirmed later this month.
Tom Debenham, MD People Insight, said: "We are delighted once again to be supporting the EE Awards. Every year brings stronger evidence that if employers want to thrive, then they need to create environments in which their people thrive. And let's not pretend that this is just about enhancing organisation performance and shareholder value (important though those things are). This is about creating healthy organisations in every respect, where people can sustainably flourish and grow.
Our mission at People Insight is to make the world a more engaging place to work (one organisation at a time), and the EE Awards are a hugely valuable showcase for everyone else that shares this aspiration."
Award Ceremony – The Employee Engagement night of the year
The Employee Engagement Awards winners will be announced at a black tie Awards Gala Dinner at the iconic Wembley Stadium on January 25th 2018. The evening will include: A Champagne Reception, three-course dinner with wine, the Awards presentation, a live band and entertainment.
The awards ceremony is the chance for the UK's employee engagement professionals to come together in a relaxed environment to network, learn and celebrate with each other. This high-profile event will offer everyone the perfect place to meet hundreds of industry thought leaders, raise their profile and most of all, have fun!
Key dates & Fees
October 06, 2017 – Entries close
November 01, 2017 – Finalists announced
January 25, 2018 – Awards Ceremony
March 1, 2018 – Employee Engagement Conference
Standard entry – £150 ex VAT
Exclusive Media Partner
HR Grapevine is the exclusive media partner in the UK & Europe.
Sponsorship
There are some opportunities available for companies to sponsor the awards. For more information please contact matt@ee-awards.com
---
The Employee Engagement Awards (EE Awards) is the first and only global, dedicated Employee Engagement Awards & conference business. We believe in inspiring and educating people to remake the way organisations engage, people to achieve their purpose.
That's why we created and continue to improve the Employee Engagement Awards. Our aim is to provide a platform to recognise excellence in engagement that inspires action and drives the industry and the employee experience forward.
The EE Awards provides organisations both industry acknowledgement and an important competitive advantage in attracting the best talent.
About People Insight
People Insight are a specialist employee engagement and culture consultancy that help HR leaders make people decisions so that their organisations thrive.
We deliver employee surveys, HR analytics, 360 and consultancy support to help our clients improve the employee experience.
We help our clients understand what's happening with employee engagement, wellbeing and culture, so they can make the right decisions for real business benefit. What's more, we provide hands-on support to make the changes that will drive results.