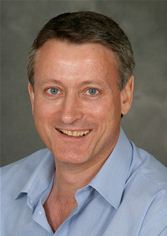 Terry Lawlor recognised for the second year in a row as a forward-thinking Market Research technologist
London, UK and Oslo, Norway and New York, New York: May 7, 2015: For the second consecutive year, SURVEY Magazine, a leading survey technology magazine, has named Confirmit's EVP of Product Management Terry Lawlor one of this year's technology leaders. The March 2015 issue profiles the research industry's most forward-thinking technologists and cites Lawlor as a driving force behind Confirmit's innovative solutions since joining the company in 2013.
"As technology innovations, such as the Internet of Things, wearables and mobile continue to grow, customer expectations are also shifting," said Lawlor. "At Confirmit, we are staying ahead of these trends by delivering new innovations and actively seeking feedback from our customers."
In his product management role at Confirmit, the leading provider of Customer Experience and Market Research solutions, Lawlor is driving the ability to collect in-the-moment feedback through geo-location and beacon technologies to understand and respond to consumer behaviour in real time.
At next month's CASRO Technology & Innovation Event Lawlor will present "Warm Embrace or About Face: How Social Should You Be?" in Philadelphia, PA. Lawlor's presentation will focus on how companies can use social media to actively research markets, customers and employees by analysing sentiment, identifying purchase drivers and benchmarking against competitors.
For more information about Terry Lawlor and this year's other technology trendsetters, please read the full feature in SURVEY Magazine.
About Confirmit 
Confirmit is the world's leading SaaS vendor for multichannel Voice of the Customer, Employee Feedback, and Market Research solutions. The company has offices in Oslo (headquarters), Chengdu, Cologne, Grimstad, London, Moscow, New York, San Francisco, Vancouver, and Yaroslavl. Confirmit's software is also distributed through partner resellers in Madrid, Milan, Salvador, Sydney, and Tokyo.
Confirmit powers Global 5000 companies and Market Research agencies worldwide with a wide range of software products for feedback / data collection, panel management, data processing, analysis, and reporting. Customers include Aurora, British Airways, Cross-Tab, Dow Chemical, GfK, GlaxoSmithKline, GMO Research, JTN Research, Keep Factor, Morehead Associates, Nielsen, Research Now, Swisscom, and The Wellcome Trust. Visit www.confirmit.com for more information.