17 juli 2018. Amsterdam, Nederland – StarLink zet zijn uitbreiding en afzetmarkt voort in de Benelux en beloven de distributie kanalen een krachtige impuls te geven in de nieuwe generatie IT-beveilligsoplossingen.
StarLink's uitbreiding in de Benelux regio is een logische uitbreiding van de bestaande Europese Hub.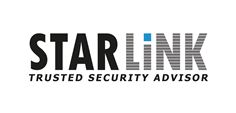 Operationele teams zijn nu bezig met het afronden van belangrijkste verkoopcontracten op het gebied van IT-beveiliging. De strategie van StarLink is erop gericht om meerwaarde te bieden aan zijn technische partners, channel partners en klanten.
Deze laatste onderneming is door StarLink perfect getimed aangezien klanten in de hele regio actueel bezig zijn met doelen te stellen gericht op de steeds vernieuwende volgende – generatie technologieën en het beheersen en bestrijden van zich ontwikkelende cyber- bedreigingen. Deze uitbreiding past in de lange termijn visie van StarLink om de grootste wereldwijde True VAD te worden: Het ontwikkelen van nieuwe markten en om zijn unieke business model te kopiëren.
StarLink heeft wereldwijde naamsbekendheid met een vertegenwoordiging in 13 landen waaronder de VS en het Verenigd Koningrijk. Met een focus op nieuwe generatie IT beveiliging- technologieën is de onderneming gestaag gegroeid met een gemiddelde van 60% per jaar met als fiscaal doel dit jaar een te behalen omzet van $300 miljoen. Als een vertrouwde adviseur op het gebied van it-beveiliging voor meer dan 2200 ondernemingen en overheids klanten en in alle lagen van een onderneming opererend, is StarLink er succesvol in geslaagd om complexe, op diepgaand niveau indringende beveiliging infrastructuur in te zettenen en gebruik makend van zijn marktleidende Solutions Lifecycle. StarLink verkoopt en geeft leiding aan zijn channel partner netwerk dat bestaat uit meer dan 110 partners en is er trots op hen te stimuleren om zelfstandig te functioneren.
Niall McGrane, VP Europa bij StarLink zegt "We zijn precies op koers met onze plannen om StarLink te positioneren als innovatieve speler op de markt wat betreft IT oplossingen in de Benelux. Dit realiseren wij door enorm aandacht te hebben voor het ontwikkelen van nieuwe zakelijke mogelijkheden voor onze leveranciers, reseller partners en hun eindgebruikers. Wij doen hele dynamische investeringen in plaatselijke middelen om de marktwaarde van StarLink in Europa uit te breiden. We leveren agressieve groeidoelen voor zowel partners als leveranciers." Mr. McGrane vult aan, "StarLink's unieke strategie voegt werkelijke en aantoonbare waarde toe bij elke stap in het IT-beveiliging channel, de vendor, de partner en de eindgebruiker. Wij zullen doorgaan met het vergroten van onze portfolio met de allernieuwste soort verkoop contracten. Het belangrijkste nu is om ons netwerk aanzienlijk te laten groeien en nieuwe partners aan te moedigen zich bij ons aan te sluiten."
Kiarash Jafari, Regionale Business Development Manager bij StarLink, Benelux zegt "We weten dat de resellers en klanten in de regio er klaar zijn voor een nieuwe aanpak. Als betrouwbare partner brengen wij voor diegenen die ervoor kiezen met samen te werken, nieuwe mogelijkheden, leads voor the Next-generation oplossingen en tillen we het vertrouwen van klanten naar een nieuw niveau."
Geheel in lijn met deze strategie organiseren wij exclusief voor nieuwe partners van StarLink een nieuw Veiligheids evenement. Dit evenement is voor verkopers die samen met ons als betrouwbare IT beveilig adviseur op zoek zijn om hun huidige portfolio uit te breiden met leidende,vernieuwende, nieuwe generatie it-beveiligsoplossingen. Door deze samenwerking zijn partners in staat om completere oplossingen te bieden en te voldoen aan de nieuwe generatie bescherming als antwoord op de volgende Cyber dreiging voor hun klanten terwijl er te verdienen valt en je er loyaliteit in de toekomst mee kan verdienen. Om het volgende evenement bij te wonen of voor meer details kunnen partners email naar kiarash@starlinkme.net of zich registeren uit interesse op de StarLink website.
Over StarLink
StarLink is uitgeroepen tot de snelst groeiende "True-added Distributeur in het Midden –Oosten , Turkije en Afrika met een vertegenwoordiging in 16 landen waaronder de VS en het Verenigd Koninkrijk . Met zijn innovatief Veiligheids Kader wordt StarLink erkent als een betrouwbare Beveiligheids Aviseur voor meer dan 2200 ondernemingen en overheidsklanten die 1 of meer allernieuwste en marktleidende technologie gebruiken die verkocht is door het channel netwerk van meer dan 1100 partners. De StarLink Lifecycle Solution helpt Distributiepartners om hun aanbod te differentiëren en ondersteunt klanten bij het vaststellen van de belangrijkste risico's en prioriteiten te stellen ten aanzien van veiligheidsgaten in verhouding tot of gerelateerd aan naleving van de nieuwe generatie IT- beveiligingoplossingen.
Press Contact:
Mary Aji | Director, Marketing
StarLink
T: +971 4 2794000
E: mary@starlinkme.net
W: www.starlinkme.net
Paul Denton | European Marketing
StarLink
T: +44 0 7870 563062
E: paul@starlinkme.net
W: www.starlinkme.net