Munich – 25th June 2015 – Speexx, the leading global provider of corporate online language training, has released the second part of its video guide series to help HR and L&D Managers tackle global workforce issues. 'Navigating data protection regulations for a global workforce' is now available via http://bit.ly/1MWgqR7.
This video guide looks at the impact of data protection in workforce development and the challenges faced by HR in managing this complex process. It also offers practical tips for dealing with workforce data and privacy issues.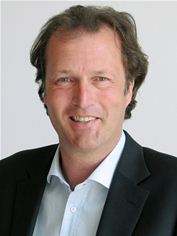 The EU Data Protection Directive (Directive 95/46/EC), which aims to protect individuals with regard to personal data, has come to be interpreted differently in just about every European country, and just as organisations have got to grips with this, they face a major update to the legislation, not least fines of up to 5 percent of turnover for data loss incidents.
The video clips are available to watch on the Speexx website. Armin Hopp, Founder and President of Speexx, presents:
Part 1: Succession planning and talent mobility: http://bit.ly/1HQ6ZA1
Part 2: Navigating data protection regulations for a global workforce:http://bit.ly/1MWgqR7
Part 3: How to drive corporate training with big learner data (coming soon).
"82 percent of Speexx customers ask about data protection policy and server location before even discussing learning content," says Armin Hopp. "Yet many HR and L&D Managers are unaware that the location of the data controller is just as important as the server location. There is a real danger that organisations will conclude that the only safe approach is to govern their data on their own servers – taking a step back into the past and failing to reap the benefits of cloud-based SaaS. The good news is that Speexx is helping a number of international businesses with these issues and our advisers can guide organisations through the complexities step by step."
A written white paper on 'Navigating data protection regulations in workforce development' is also available for download via http://bit.ly/1oYeitV.
About Speexx
Speexx helps large organisations everywhere to drive productivity by empowering employee communication skills across borders. Speexx offers an award-winning range of cloud-based online language learning solutions for Business English, Spanish, German, Italian and French with ongoing support in 13 languages. Speexx is easy to use and scales to the needs of users and training managers in organizations of any size. The Speexx branded Perfect Blend integrates online business communication skills training, mobile and social learning, expert coaches located throughout the world and personalized live online activities into one fully standardized, globally consistent learning experience. More than 8 million users in 1,500 organizations – including Ericsson, Saint-Gobain, UNHCR and Credit Suisse – use Speexx to learn a language smarter and deliver results on time. Speexx was founded in 1994 and is headquartered in Munich, London, Madrid, Milan, Paris, New York, Sao Paulo, Singapore and Shanghai. For more information, visit www.speexx.com.