Hampleton Partners Report Reveals Billion Dollar Plus Deal Volumes More than Double in Six Months
London, 14 August 2018 – In its latest analysis of global Mergers & Acquisitions activity in Enterprise Software, Hampleton Partners reports that the sector delivered its best half year on record with 522 transactions in total. Deal volume was up 11 percent year-over-year and up 15 percent from the previous half-year period. With above $1 billion valuations also rising fast – 14 during the first half of 2018, compared with just five in 2H2017 and three during 1H2017 – records for the sector are already breaking.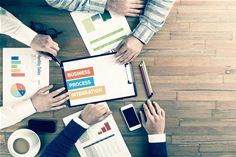 Hampleton Partners Enterprise Software Mergers and Acquisitions Report
The top three acquirers over the past 30 months were: Wisetech Global, the Australian logistics software company (14 deals, including: Pierbridge Inc and SaaS Transportation); Vista Equity Partners (13 deals, including Allocate Software Plc and Gather Technologies) and Thoma Bravo (12 deals, including MeridianLink Inc and ABC Financial).
Miro Parizek, founder and principal partner, Hampleton Partners, says: "The rapid rise of software innovation, coupled with cloud-based applications, is delivering new companies, business models and jobs as well as record-breaking volumes and valuations in the first half of 2018.
"We're anticipating that corporate tax cuts in the US will free up vast amounts of excess cash, leading to further investment in cutting-edge technologies, driving further M&A."
Microsoft secures largest deal in enterprise software
Microsoft's $7.5 billion acquisition of GitHub, a software development platform that has become popular with more than 28 million developers topped the sector's deals in the first half of 2018. With over 85 million code repositories, it is used by companies such as Apple, Amazon and Google. As developers continue to influence key business functions across several industries, Microsoft is hoping the deal will boost enterprise developers' use of GitHub.
Private equity's continued buying spree
Private equity investors continued their strong run, announcing 81 deals, with total disclosed values exceeding $5.8 billion in 1H2018. This is an increase of 72% by transaction volume and a 119% rise in deal values compared to the same period last year.
With buyout fund activity maintaining the momentum from the end of last year, private equity multiples are also continuing to increase. Notable transactions such as the $1.1 billion acquisition of CommerceHub by GTCR and Sycamore Partners at 10x sales and 32x EBITDA suggests that private equity investors are increasingly willing to pay higher multiples.
Download the full Hampleton Enterprise Software M&A Report here for free: https://hampletonpartners.com/hampleton-enterprise-software-report-2018
Download the full Hampleton IT Services M&A Report here for free: https://hampletonpartners.com/it-business-services-report-2018
ENDS
Media Contact:
Jane Henry
jane@marylebonemarketing.com
+44 789 666 8155
Note to Editors:
Hampleton Partners' M&A Market Reports are compiled using data and information from the 451 Research database (www.451research.com).
About Hampleton Partners
Hampleton Partners is at the forefront of international mergers and acquisitions advisory for companies with technology at their core. Hampleton's experienced deal makers have built, bought and sold over 100 fast-growing tech businesses and provide hands-on expertise and unrivalled international advice to tech entrepreneurs and companies which are looking to accelerate growth and maximise value.
With offices in London, Frankfurt and San Francisco, Hampleton offers a global perspective with sector expertise in: Automotive Technology, IoT, AI, Fintech, Hi-Tech Industrials & Industry 4.0, Cybersecurity, VR/AR, Healthtech, Digital Marketing, Enterprise Software, SaaS & Cloud and E-commerce. Download sector reports here: https://hampletonpartners.com/research/.
Follow Hampleton on LinkedIn and Twitter 
For more information visit http://www.hampletonpartners.com