Leading distributor of engineering products signs three-year renewal to support customer-centricity
London, UK, New York, NY and Oslo, Norway: 14 December, 2017: Confirmit has today announced that RS Components (RS), the global distributor for engineers, has renewed its agreement with the company for a further three years. RS has worked with Confirmit to implement and run its strategic Voice of the Customer (VoC) programme since 2014 and uses the Confirmit Horizons platform for all survey distribution, feedback collection, reporting, action management and alerting.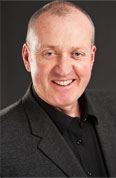 The RS VoC programme captures feedback from customers covering 29 markets, 17 languages, any one of nine individual activities, and any combination of seven channels. Since implementation, the company has seen its Net Promoter Score® steadily increase year on year as a result of the improvements made to the customer journey identified through the platform.
Nick Brookes, Global Head of Customer & Performance Insight at RS, explained: "Our VoC programme is core to what we do as a business and we'll only become first choice in the eyes of our customers if we deliver a market-leading Customer Experience. Over 1,200 team members around the world have self-service access to our reporting dashboards through Confirmit Horizons, enabling us to focus on driving improvements for our customers at a local, regional and global level."
In addition to the existing programme components, which include survey design and deployment, tailored reporting, sophisticated action management and consulting services, the team at RS now plans to dig deeper into customer feedback through text analytics using Confirmit Genius.
Brookes continued: "We are very excited by the opportunities presented by text analytics, which will help us take customer insight to a new level. Our relationship with Confirmit has been a true partnership from day one, and I'm confident that by working closely with the Confirmit team on this expansion, we'll be able to generate greater value than ever before."
Tim Hannington, EVP, Confirmit, said: "I'm delighted that Confirmit will be part of the future of RS for the next three years – and hopefully much longer. We've developed a close working partnership that has pushed the boundaries of Customer Experience programmes, driving culture change from the inside out. RS should be congratulated for both their foresight and the courage to invest in the long-term vision that both parties have developed since the partnership began. It's been truly rewarding to see RS drive the tangible results of their thriving programme back into their key operations since they joined us, and I'm sure they will continue to be one of our most innovative and successful clients as their CX program expands."
---
About Confirmit
Confirmit is the world's leading SaaS vendor for multi-channel Customer Experience, Employee Engagement, and Market Research solutions. The company has offices in Oslo (headquarters), Grimstad, London, Moscow, New York, San Francisco, Sydney, Vancouver, and Yaroslavl. Confirmit's software is also distributed through partner resellers in Madrid, Milan, Salvador, and Tokyo.
Confirmit powers Global 5000 companies and Market Research agencies worldwide with a wide range of software products for feedback / data collection, panel management, data processing, analysis, and reporting. Customers include Aurora, British Airways, British Standards Institution, Copart, Cross-Tab, Dow Chemical, GfK, GlaxoSmithKline, GMO Research, KeepFactor, Morehead Associates, Nielsen, Research Now, RS Components, QRS, SSI, Sony Mobile Communications, and Swisscom. Visit www.confirmit.com for more information.
About RS Components
RS Components and Allied Electronics are the trading brands of Electrocomponents plc, the global distributor for engineers. With operations in 32 countries, we offer more than 500,000 products through the internet, catalogues and at trade counters to over one million customers, shipping around 50,000 parcels a day. Our products, sourced from 2,500 leading suppliers, include electronic components, electrical, automation and control, and test and measurement equipment, and engineering tools and consumables. Electrocomponents is listed on the London Stock Exchange and in the last financial year ended 31 March 2017 had revenues of £1.51bn.
For more information, please visit the website at www.rs-online.com.
Media Contact
Melanie Oxford
Indigo River
M: 07515 632065
E: mel@indigo-river.co.uk