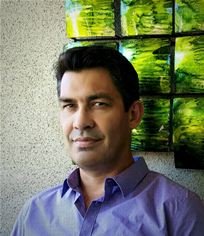 July 20, 2015: Purple WiFi, the cloud-based Social WiFi software company, today announced the appointment of Mike Greig, VP Service Providers, Americas reporting to Eric Law, VP of Worldwide Sales.
Mike's position focuses on growing the Americas' Service Provider team, engaging Service Providers, creating demand, selling enterprise software and cloud services, managing complex sales cycles and building relationships with key stakeholders in Canada, the United States, Mexico, the Caribbean, Central America, and South America.

Mike has over 20 years of experience in technology and prior to joining Purple WiFi was VP Sales, Americas & EMEA at Smith Micro Software. He developed and executed the company's Latin America, North America and EMEA go-to-market and sales plan focused on tier one carriers, MSOs, PC-OEMs and broadband providers. As part of this he drove company profitability through device connection management, intelligent traffic management and analytics software licensing deals in new geographic markets (USA & Mexico) segments (MSO & broadband).

Purple WiFi is expanding globally following a $5m investment announced earlier this year. The investment was raised in order to accelerate product development and recruitment of a truly global sales team, which already has strongholds in Europe, Asia-Pacific and the Americas.

The WiFi offering focuses on engaging, understanding and delivering value by allowing users to gain free access to a public WiFi network through their existing social media accounts or a short form. The user gets access to family friendly WiFi while the benefit to the business hosting the service (such as a restaurant, hotel, retailer, museum, sports stadium or shopping mall) is valuable analytic insights into the profiles and movements of their customers and a sophisticated built-in marketing platform.

Thousands of venues globally have been secured and deep technology partnerships established, most notably with Cisco, Cisco Meraki and Verizon but also many others.

Mike Greig, VP Service Providers, Americas, comments: "Purple WiFi's cloud-based product and value proposition provides excellent benefits to Service Providers building out their infrastructure to support the transformation to a truly digital environment, bringing immediate recognisable return on investment for all participants via personalised engagement, critical business intelligence, analytics and end user contextual engagement.

"For me, the most compelling value for businesses who are investing in providing wireless broadband is the ability to embrace mobile as the channel to engage customers."

Eric Law, VP Worldwide Sales, Purple WiFi, comments: "Purple has brought Mike on board in order to support our Service Provider Partners, differentiate and further monetise their WiFi services, evolve their business offers with business analytics and support them as they engage new parts of their customer base – primarily marketing.

"Mike's experience and track record as a Partner and advisor to his customers speaks for itself. His capability to engage at an executive level will help Service Providers with their growing digitalisation needs, which is a natural fit for Purple WiFi's unique and competitive multi-vendor WiFi platform."

About Purple WiFi http://www.purplewifi.com
Purple WiFi is scalable, cloud-based guest WiFi software, offering customers access to WiFi through social login. In return, WiFi providers benefit from real-time analytical insights, customer demographic data, information on visitor footfall, plus a marketing tool to send out targeted communications to customers whilst they are in the venue. Purple WiFi natively integrates with most leading wireless hardware manufacturers, notably Cisco and Cisco Meraki, Ruckus, Xirrus, HP and Aruba.

The service is growing quickly, with 3 million users across 134 countries. Purple WiFi has global agreements in place with Westcon Comstor and many other country specific distributors, in addition to an active reseller base of over 300 in 60 countries. Purple WiFi employs over 60 full time staff and currently has offices in the UK, San Francisco, Shanghai, Madrid, Melbourne, Copenhagen and Singapore with more offices planned in the coming months.

Huge growth is being seen in all sectors, including hospitality, where people have time to spend online, retail, where footfall tracking is essential, healthcare, offering transparency around service and communication and entire cities moving towards the Internet of Things.

Purple WiFi has also intensified its focus on the carrier market, developing a service provider portal that delivers a credible offload solution. As the offering is hardware agnostic, carriers can monetize the WiFi estate through a number of different business models. To date, four major global carrier deals have been agreed where Purple WiFi is included as part of a venue WiFi package covering connectivity and hardware.