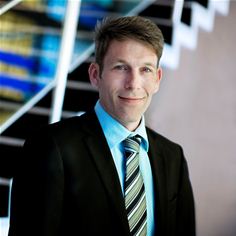 June 1, 2015: Purple WiFi, the cloud-based Social WiFi software company, today announced the appointment of Lars Elbaek Kristensen as Regional Manager Northern Europe.
Based in Copenhagen, Denmark, Lars is set to expand Purple WiFi's strategic expansion into Denmark, Sweden and Netherlands before branching out to Northern Europe.
Considered a pioneer in Big Data and Neuromarketing, Lars has two decades of experience in setting up new business, strategies and driving sales for networking and security solutions including establishing Kaspersky in the Nordics and playing a pivotal role in the global turnaround for HP.
Purple WiFi is expanding globally following a $5m investment announced earlier this year. The investment was raised in order to accelerate product development and recruitment of a truly global sales team, which already has strongholds in Europe, Asia-Pac and the Americas.
The WiFi offering focuses on engaging, understanding and delivering value by allowing users to gain free access to a public WiFi network through their existing social media accounts or a short form. The user gets access to family friendly WiFi, while the benefit to the business hosting the service (such as a restaurant, hotel, retailer, museum, sports stadium or shopping mall) is valuable analytic insights into the profiles and movements of their customers and a sophisticated built-in marketing platform.
Lars Elbaek Kristensen, Regional Manager Northern Europe, Purple WiFi comments "A strong economy and the World's best WiFi infrastructure, positions Northern Europe as the spearhead for fast new technologies. I'm thrilled to be working with Purple WiFi to offer the very best of Social WiFi networking, collaboration and powerful analytic tools to our users.
"With our agnostic platform we not only add new business critical features, we also enable our strategic partners and resellers to build a flexible recurrent revenue stream without moving focus from their core business."
Eric Law, VP of Worldwide Sales, Purple WiFi, said of the appointment: "I am certain that Lars will cement Purple WiFi as a leader in Northern Europe for WiFi software, accelerating our ever growing customer demand in the region. Our aim is for our customers to generate revenue at the same time as improving customer experience in venues.  Lars' invaluable experience will be crucial for us to help our customers engage their customers in new ways, understand and ultimately derive value from their WiFi investment."
About Purple WiFi http://www.purplewifi.com
Purple WiFi delivers a fast, secure, Social WiFi solution to businesses wishing to offer free WiFi to visitors.  The business is provided with valuable analytical data to enable more effective marketing. Purple WiFi is cloud-based and natively integrates with most leading wireless hardware manufacturers, notably Cisco and Cisco Meraki.
The service is growing quickly with 2400 venues running across 88 countries and 2 million users. Global agreements are in place with two of the world's biggest distributors Ingram Micro and Westcon Comstor, with an active reseller base of over 300 in 60 countries. Purple WiFi employs 40 full time staff and currently has offices in the UK, San Francisco and Shanghai with another to open soon in Singapore.
Growth is being seen in all sectors, most notably in hospitality (where people have time to spend online), retail (where footfall tracking is essential), healthcare (offering transparency around service and communication) and entire cities moving towards the Internet of Things.
Purple WiFi has also intensified its focus on the carrier market, developing a service provider portal that delivers a credible offload solution. As the offering is hardware agnostic, carriers can monetize the WiFi estate through a number of different business models. To date, four major carrier deals have been agreed where Purple WiFi is included as part of a venue WiFi package covering connectivity and hardware.