June 22, 2015: Purple WiFi, the cloud-based Social WiFi software company, today announced the appointment of Collin Tan as Regional Manager, ASEAN reporting to Allen Pan, VP Asia Pacific.
He will be based in Singapore and will be responsible for all Purple WiFi's business in the ASEAN region. He will be working to develop the distributors and reseller channels across countries in ASEAN, namely Singapore, Malaysia, Indonesia, Thailand, Philippines, Vietnam, Brunei, Cambodia, Laos and Myanmar and engage directly with key service providers in these countries.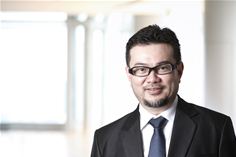 Collin was previously the Managing Director of Singapore start-up, 1Care Global Pte Ltd, providing after sales services, such as equipment protection and extended warranty. Under his leadership 1Care enjoyed tremendous growth with customers in the Asia Pacific region, which includes the world's Top 2 PC manufacturers.
Before joining 1Care Global, Collin spent 10 years with Intel Corporation, serving as Country Manager for Intel Singapore before he left in 2013. Previous roles with Intel include leading the regional OEM team for one of Intel's largest MNC customers and Manager for the Field Applications Engineers Team based out of Taiwan.
Purple WiFi is expanding globally following a $5m investment announced earlier this year. The investment was raised in order to accelerate product development and recruitment of a truly global sales team, which already has strongholds in Europe, Asia-Pacific and the Americas.
The WiFi offering focuses on engaging, understanding and delivering value by allowing users to gain free access to a public WiFi network through their existing social media accounts or a short form. The user gets access to family friendly WiFi, while the benefit to the business hosting the service (such as a restaurant, hotel, retailer, museum, sports stadium or shopping mall) is valuable analytic insights into the profiles and movements of their customers and a sophisticated built-in marketing platform.
Thousands of venues globally have been secured and deep technology partnerships established, most notably with Cisco, Cisco Meraki, BT and Verizon but also many others.
Collin Tan, Regional Manager ASEAN, Purple WiFi, comments: "Purple WiFi provides the perfect solution for companies that wish to monetise their free WiFi, as well as enabling direct targeted marketing to users within its proximity. It also combines the four fastest growing technology sectors of Mobile, Cloud, Social Media and Analytics in a single product, making it extremely valuable as a service and technology organisation."
Allen Pan, VP Asia Pacific, Purple WiFi, comments: "Collin brings the perfect combination of experience and drive to the role and we're excited to have him onboard. The market in ASEAN is growing quickly and Collin's in-depth knowledge of the region will allow us to capitalise on the opportunities for Purple WiFi."
About Purple WiFi http://www.purplewifi.com
Purple WiFi delivers a fast, secure, Social WiFi solution to businesses wishing to offer free WiFi to visitors. The business is provided with valuable analytical data to enable more effective marketing. Purple WiFi is cloud-based and natively integrates with most leading wireless hardware manufacturers, notably Cisco and Cisco Meraki.
The service is growing quickly with 2400 venues running across 88 countries and 2 million users. Global agreements are in place with two of the world's biggest distributors Ingram Micro and Westcon Comstor, with an active reseller base of over 300 in 60 countries. Purple WiFi employs 40 full time staff and currently has offices in the UK, San Francisco and Shanghai with another to open soon in Singapore.
Growth is being seen in all sectors, most notably in hospitality (where people have time to spend online), retail (where footfall tracking is essential), healthcare (offering transparency around service and communication) and entire cities moving towards the Internet of Things.
Purple WiFi has also intensified its focus on the carrier market, developing a service provider portal that delivers a credible offload solution. As the offering is hardware agnostic, carriers can monetize the WiFi estate through a number of different business models. To date, four major carrier deals have been agreed where Purple WiFi is included as part of a venue WiFi package covering connectivity and hardware.