Data Collection, Panel Management and Analytics to underpin global growth
London, UK, New York, NY and Oslo, Norway: 23 January 2018: Leading provider of data, insights, programmatic and lead generation solutions, Pureprofile has announced it will extend its 10-year relationship with Confirmit, the leading global solutions provider for Customer Experience, Employee Engagement, and Market Research.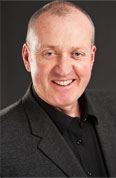 ASX-listed Pureprofile was founded in Sydney in 2000 and will continue to use the 
Confirmit Horizons
 platform for its data collection, panel management and analytics solutions.
Kelvin Kirk, Managing Director ANZ, Pureprofile explained that the robustness of the platform is key to their decision to remain partners with Confirmit.
"Our business is based on ensuring we provide a positive survey experience in order to deliver accurate insights to our clients. That means we need to use a platform that is extremely secure and reliable and which we know we can trust to support us.
"In addition, we've been working with Confirmit for 10 years, so we know they understand our business, and will be perfectly placed to continue to support us as we evolve and grow".
Pureprofile uses the Confirmit Horizons platform on US, UK, and ANZ SaaS environments to support its rapidly expanding worldwide business.
Confirmit Executive Vice President EMEA & Asia Pacific Tim Hannington said the partnership would provide Pureprofile with a new level of scalability and reliability to meet the needs of its customers.
"We're excited to continue to help Pureprofile stay ahead of the curve in providing data insights, technology and digital marketing to its clients. This is one of our longest-standing relationships in the Australian market and we're delighted to have the Pureprofile team on board as they grow."
---
About Pureprofile:
Pureprofile Limited (ASX: PPL) connects brands with empowered consumers across the world by finding, understanding and engaging them through direct-to-consumer technology platforms. The Pureprofile group is now a global leader in data insights, programmatic media, big data, and quantitative research, as well as consumer lead generation through the recently acquired Cohort group. Pureprofile delivers next generation marketing solutions for more than 700 brands, publishers and research groups worldwide.
About Confirmit
Confirmit is the world's leading SaaS vendor for multi-channel Customer Experience, Employee Engagement, and Market Research solutions. The company has offices in Oslo (headquarters), Grimstad, London, Moscow, New York, San Francisco, Sydney, Vancouver, and Yaroslavl. Confirmit's software is also distributed through partner resellers in Madrid, Milan, Salvador, and Tokyo.
Confirmit powers Global 5000 companies and Market Research agencies worldwide with a wide range of software products for feedback / data collection, panel management, data processing, analysis, and reporting. Customers include Aurora, British Airways, British Standards Institution, Copart, Cross-Tab, Dow Chemical, GfK, GlaxoSmithKline, GMO Research, KeepFactor, Morehead Associates, Nielsen, Research Now, RS Components, QRS, SSI, Sony Mobile Communications, and Swisscom. Visit www.confirmit.com for more information.
Media Contact
Melanie Oxford
Indigo River
T: 07515 632065
E: mel@indigo-river.co.uk