Plasma Silicon Antenna is Smaller, Lighter and More Power-Efficient than Current Technology
Winchester, UK – 2nd October 2017 – Plasma Antennas, the inventors of plasma silicon technology, today unveiled the mmWave Plasma Silicon Antenna (PSiAN); that offers huge improvements in performance for 5G base stations compared to the current generation of technology. Based on the company's patented Plasma Silicon technology, the antenna reduces the cost of a 5G base station by up to 50% by eliminating phase shifters, reducing and consolidating amplification and reducing computation.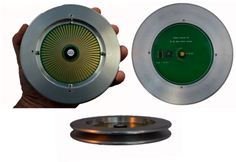 The PSiAN has no moving parts and is dynamically reconfigurable as it forms and steers beams. The technology does not need calibration and can handle practically unlimited power, having already been tested up to 40 watts. The Plasma Silicon-based products are smaller, lighter and use less power than equivalent products using current technology. The PSiAN also has an omni mode, when it draws no power at all.
The company has shown the value of the technology in a variety of scenarios, including 360 ̊ field of view beam forming and steering 28GHz 5W PSiAN, useful for pole mounted small cells, indoor small cells, or on a vehicle and a high power, long range, low loss small cell base station antenna for standalone and MIMO 5G, Fixed Wireless Access (FWA), and Connected Vehicle applications. These devices can also be stacked to form and steer beams in two dimensions (azimuth and elevation), or to form multiple beams and MIMO applications.
"Time after time we hear that cost and range are the biggest challenges facing mmWave 5G projects," said Paul Phillipson CEO of Plasma Antennas. "Our patented Plasma Silicon technology provides a solution which answers both of these problems simultaneously, delivering a huge leap forward in performance and power consumption, and dramatically impacting the economics of future 5G networks."
---
About Plasma Antennas
Plasma Antennas is a UK smart antenna research, design and manufacturing company who have supplied smart antennas for niche industry applications for many years. Developed over more than a decade Plasma Antennas' patented Plasma Silicon beam-forming technology is a market-defining innovation for mmWave applications, transforming performance, costs and simplicity. The company now wishes to exploit this technology, developed and independently verified for a variety of specialist applications, for mass market 5G, WiGig, connected and autonomous vehicles and other mass market applications. Plasma Silicon will change the economics of the multitude of applications that will require ultra-reliable low latency communications (URLLC). From mobile devices, games consoles, virtual and augmented reality, to autonomous vehicles and public safety.
www.plasmaantennas.com
info@plasmaantennas.com
Media Contacts
Ed Howson
Temono for Plasma Antennas
Tel +44 (0)20 7089 8896
ed.howson@temono.com