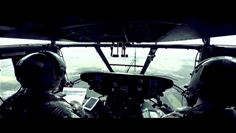 Vote for your Toughest Job for chance to win the Panasonic Toughpad tablet
BRACKNELL, UK. 21st JULY 2015
We all have tough days at the office but Panasonic is recognising some of the very toughest jobs in the country with video footage capturing just how difficult work can be…and they want you to vote for the toughest with a chance to win a rugged Panasonic Toughpad tablet.

Whether it's hanging from a 180m high crane, flying through blizzards and bullets or saving lives, these people do jobs that would make the average workers' knees tremble – all with the assistance of Panasonic's rugged Toughbook notebooks and Toughpad tablets.

Click on the link to see them in action and vote whether you think these everyday heroes are "Tough as Old Boots" or "No Tougher than your Nana". Every voter can enter into the prize draw to win one of Panasonic's rugged Toughpad FZ-M1 tablets, built to survive the most extreme conditions on the planet.

And if you think that your job is tougher than those on show, you can upload a photo or video of you or your colleagues in action and have the chance to win a Panasonic rugged Lumix camera as well.

What are you waiting for? Click on the link to see Toughest Jobs in action.