120 days until MiFID II comes into force
28% of firms unsure if they'll be ready in time
Over a third (38%) of large firms unsure if they'll be ready in time
All small firms (1 – 9 employees) are confident they know what they need to do to comply with MiFID II and have a plan in place to get there
TeleWare, a leading communication technology business, reveals the extent of industry readiness as the implementation of MiFID II draws closer.
With the countdown to January 3rd 2018 well and truly on, only 120 days away, many businesses are still struggling in preparation. A survey of 100 senior decision makers in financial services, undertaken by Censuswide, reveals that 28 percent of firms are unsure if they'll be ready on time.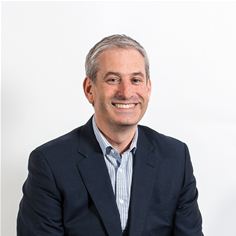 Bigger businesses appear to be struggling the most, with over a third (38 percent) of firms with more than 500 employees facing this predicament. Their smaller counterparts – firms with 1-9 employees – on the other hand are fully confident that they have everything in place ready for the directive.
MiFID II has faced many delays in its implementation. The European Commission gave the market an additional year to prepare, following concerns with regards to the time needed to build the necessary IT infrastructure systems. Which is why 71 percent of firms questioned have been investing in their IT infrastructure ahead of January 2018.
Steve Haworth, CEO of TeleWare, comments, "MiFID II is a complex directive affecting a range of functions within a firm. Firms need to look outside of their immediate business to find the compliance answer.
"MiFID II is placing a strong emphasis on accountability. Firms need to be able to clearly and accurately reconstruct communication trails leading up to trade deals. This includes all forms of communication, from a text message to a Skype call to a face-to-face meeting. With technology underpinning operations, it's highly encouraging that firms are investing in this area ahead of January 2018."
---
Notes to editors
Survey of 100 senior decision makers in financial services undertaken by Censuswide, on behalf of TeleWare, between 5th – 10th June 2017
Media contacts
Jo Cresswell or Harriet King at Milk & Honey PR
020 3637 7310 or jo@milkandhoneypr.com / harriet@milkandhoneypr.com
About TeleWare
TeleWare, a Microsoft Gold Partner in multiple disciplines, has been a leading communications technology business for over 25 years. Its customers include some of the world's leading multinational and local financial and professional services, IT, manufacturing, retail, health and public sector organisations. Today, TeleWare technology is used by one in every three FTSE 100 companies.
TeleWare has created single numbering solutions, pioneered cloud based recording solutions and is the worlds' leading provider of SIM based compliant recording. This helps businesses meet regulatory and governance requirements. TeleWare's ability to help businesses route their communications more effectively addresses fundamental customer experience and business productivity challenges.
With innovation at its core, TeleWare designs and builds its own software products in-house. TeleWare's innovation resulted in 2 recent Microsoft world firsts. By routing, recording and analysing a call through the Azure platform in real time and in a fully compliant environment, it created a paradigm shift in cloud platform capabilities. A month later TeleWare did this again, being the first to migrate all fixed line operations to Azure.