Michael brings over 18 years of expertise in Identity Document authentication and verification.

Identity Document Fraud Consultant will work with Onfido's Machine Learning and Fraud teams to help catch new and evolving fraud techniques
LONDON, February 22nd, 2018: Leading identity verification provider Onfido today announces that it has hired Michael Van Gestel as Identity Document Fraud Consultant. The document fraud specialist brings over 18 years' experience in Government, technology and educational roles, and will help the company further enhance its document checking solution as it expands into new territories.
Michael is an expert in the field of Identity Document verification and authentication, having worked in government positions at the Dutch Immigration Office and the Forgery Department at Schiphol Airport. Michael has also provided Identity Document Authentication training at the Expertise Centre Identity Fraud and Documents (ECID), sharing his knowledge with embassies, consulates, airlines, security agencies, immigration offices and police departments all over the world. Most recently, Michael has worked as a Document Expert at IDchecker, and as a Document Expert at Keesing Technologies, where he was one of the founders of the ID Academy – a knowledge and education center for Identity document authentication.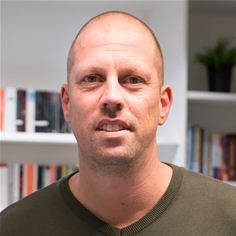 Michael joins Onfido as the company enters its next stage of international growth. Onfido's Identity Verification technology requires just a photo of an identity document and a short selfie video to onboard new users to over 1,500 financial, gaming and sharing economy companies worldwide. As the company expands into new territories, Michael will work closely with the Machine Learning and Fraud teams to help Onfido's Machine Learning technology detect new and evolving fraud techniques.
Michael said: "Onfido is taking an innovative approach to solving Identity Document fraud, and I'm excited to work closely with their world-class tech team to help achieve that goal. As fraudsters continue to develop ever more sophisticated techniques, ever more sophisticated solutions are required – and I look forward to the challenge of helping tackle this problem for businesses and consumers worldwide."
Husayn Kassai, CEO at Onfido, said: "Given that 2-5% of the world's GDP is laundered money which is used in human trafficking, drug trafficking and terrorist financing, it has never been more important to use technology to catch identity fraudsters looking to launder money. Onfido prides itself on providing a scalable and secure anti-fraud solution to over 1,500 clients worldwide. With the benefit of Michael's expertise, we hope to continue building on that success to deliver a robust and automated service to even more international territories. We're thrilled to have a document specialist of his calibre join the team."
---
About Onfido
Onfido helps businesses digitally onboard users by verifying their government IDs and comparing them with their facial biometrics using machine learning. Founded in 2012, Onfido is now a team of 150, has raised over $60m in funding, and work with over 1,500 fintech, banking and sharing economy clients globally – helping them onboard more users while cutting costs and risk.
www.onfido.com
www.facebook.com/onfido
www.twitter.com/onfido
For further press information or enquiries, please contact Niamh Cassidy at niamh.cassidy@onfido.com or (+44) 020 8133 3628