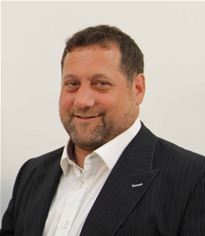 London, UK – 9 June, 2015 – Ness Software Engineering Services (SES), a leading provider of software product engineering services, today launched its portfolio of digital transformation services designed to help enterprises compete in the digital economy. These services help clients assess the readiness of their customer engagement processes and technology stack for digital business, and then build the required software user experiences, platform modifications, and data analytics necessary to win in today's markets.
The launch of the digital transformation services portfolio addresses enterprises' concerns that they are unprepared for the rapid digitisation of business and competition from digital-native companies who are quickly gaining market share.
A recent study commissioned by Ness SES of 1,000 business leaders found over half (57%) do not understand the Digital Economy and 42% say that an inability to innovate is harming the future of their businesses. Nearly half (46%) said they do not have the skills or expertise to drive digital transformation projects in terms of developing, deploying, managing and supporting the technology.
Finding external support to accelerate innovation and minimise business risk is critical today. Ness SES has created
a portfolio of services
based on the company's deep experience in digital transformation projects for clients globally.
Services include:
Assessing Technology Readiness and Performance: services to determine whether current products, applications and platforms are capable of meeting business demands and how new technologies can support digital business.
Modernising Platforms: software engineering services to provide digital technology platforms and API integrations that are high performance, scalable and elastic.
Empowering the Business: data services to achieve the data consolidation and migration necessary to leverage Big Data and reduce costs, while enabling organisations to tailor the customer experience and make faster, more informed decisions.
Creating Compelling Customer Experiences: services to define and develop the products and services to create user experiences that differentiate brands. These services draw on the Ness Connected framework to upgrade the omni-channel customer experience across mobile, social, online and offline mediums to meet the expectations of today's increasingly demanding, yet fickle, consumers.
Paul Lombardo, chief executive officer, at Ness SES said, "As the economy digitises, enterprises need to adapt extremely rapidly to respond to disruptive trends from every direction. But, the scale and speed of change required means success depends on forging the right technology partnerships to keep on course and be agile. We've distilled our proven capabilities in building commercial-grade digital platforms and products, data analytics and user experience engineering into this comprehensive portfolio of digital transformation services. Working with us, enterprises benefit from the unique blend of business and hardcore engineering expertise they need to balance the evolution of existing solutions with bold, new innovations around digital products, processes and services."