Implementation of citizens' new data rights under incoming regulation;
Directly supports Bench's GDPR data management and governance capabilities;
Captures, stores, displays and audits consumers' consent settings;
Enables data protection officers to manage the six legal processing justifications;
Ready for live client installation ahead of the 25th May 2018 GDPR deadline.
MyLife Digital (MLD) will harness the power of Bench's data analytics and technology consulting to help organisations deliver their consumers' new data rights under the new regulation which comes into force in May 2018. Under a partnership agreement signed today, Bench will distribute and integrate MLD's Consentric Permissions service into their client base. Consentric Permissions is a cloud-based offering which allows organisations to manage the General Data Protection Regulation (GDPR) data consents, permissions and processing justifications for, and on behalf of, their customers or members. Bench is part of the international marketing services group, St Ives, and under this partnership agreement will be able to distribute the Consentric Permissions service into the other St Ives divisions' client-bases.
Consentric Permissions has been designed from the ground up to directly enable the new GDPR subject rights which come into force on 25th May 2018 to be supported by client organisations. Enshrining the relevant GDPR articles, the Permissions service acts as the single source of truth for consents and permissions across all of an organisations systems and processes through the use of an open API, augmented by interfaces for human interaction. GDPR promotes the new principle of accountability for organisations (GDPR, Article 5) by requiring transparency around consumers' data and what it can be used for. Consentric Permissions facilitates this by controlling and displaying explicit permissions settings for individual consumers.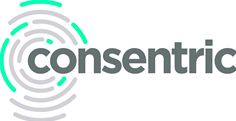 The deep expertise of the Bench consulting teams will enable client organisations to properly position GDPR permissions management within a data governance strategy, to operationalise GDPR readiness and to accelerate the activation of the Consentric Permissions service. Although the GDPR compliance deadline is an important focus for the partnership, the principles of giving control back to consumers and building trust in organisations by helping them be more transparent and accountable are fundamental.
Daniel Telling, Managing Partner at Bench says: "In an age where data underpins everything we do, our partnership with MyLife Digital heralds a real opportunity for all organisations, especially smaller and mid-sized enterprises, to get their data in order. The catalyst for this may well be GDPR compliance, but there has always been a strong business case for better information management, solid information governance and sensible information lifecycle management.
"GDPR is all about giving control back to consumers and making companies more responsible for their data management, with company directors becoming personally liable for data management processes. It also offers a real opportunity for organisations to review current practices, get their data management and governance in order and make more use of data to improve the customer experience. It also presents a good chance for businesses to re-engage with customers and educate them on the benefits of data sharing.
"The organisations that lead the response to this challenge will be seen as innovators and brands with a social conscience who are protecting their customers. We look forward to working with MyLife Digital and its Consentric platform to help our clients achieve this end."
MyLife Digital Group CEO, John Hall, says "The combination of MyLife Digital's Consentric Permissions platform, and Bench's expertise and innovation in data management and governance is a powerful one which will accelerate progress towards GDPR compliance for client organisations. Combined with Bench's business intelligence capabilities, it is also helping create a new area of insights and advanced analytics associated with consumer data sets".
For more information contact Rebecca Dunstan or Eleanor Pinkerton at Westgate Communications on 01732 779087 or email BenchPR@westgatecomms.com
---
About MyLife Digital
The MyLife Digital Group operates in the Personal Information Management Services (PIMS) sector, one of the fastest growing and most dynamic sectors in the UK (and global) economy. Existing MyLife Digital Group companies, Wood for Trees and Insight Analysis already have an established, and growing, base of analytics services clients and considerable data science and sector expertise. Our cloud-based Consentric citizen platform supports innovative services in the areas of GDPR permissions management, machine learning & AI, and data capture tools.
Or visit www.consentric.io
About Bench
Bench is an expert consultancy, specialising in the selection, implementation, integration and optimisation of data, analytical and marketing technology. Bench offers completely impartial, high value consulting, software acquisition and talent management solutions that empower its clients, helping them to deliver practical application of technology, rapidly drive value and accelerate change at every stage of their digital journey.
Born out of St Ives Group, and launched in 2015, Bench brings together a trusted and unrivalled team of connected specialists with a deep understanding and experience in marketing and data technology, from implementation through to user training and program management. This dynamic and flexible team of experts are one of only a few in the world to have this level of specialist knowledge, in each of their respected fields, all in one place.
Offering on going, tailored support, Bench helps many of the world's biggest names in financial services, retail, gaming, automotive and communications to maximise their marketing technology investment, ultimately giving them increased customer insight and competitive advantage. As a 'one stop shop' for all requirements, Bench can save its clients valuable time and offer more commercial value to clients too.
Bench works with organisations to help them at every stage of the customer journey from design, to adoption and optimisation. Its unrivalled team of experts ensures that its clients select and implement the very best technology, so that it delivers the maximum commercial value.
Bench is a St Ives company. For more information, visit: www.mybench.co.uk.