1st March 2017, Bath, UK: MyLife Digital is pleased to confirm it will be exhibiting and speaking at the Digital Health Technology Show, taking place at Excel, London, on 7th-8th March 2017.
This key conference on digital health, part of the Wearable Technology Show 2017, is a significant date in the digital world calendar, bringing together technological expertise and opportunities for transforming health, healthcare and the medical sector.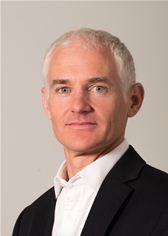 Mark Reed, Chief Technology Officer at MyLife Digital, is speaking at the conference, exploring the issues surrounding privacy in the Health App market. Reminding the sector that at the heart of all this wearable technology data flow sits the citizen – and they own their personal data. Mark will provide an overview of the new EU General Data Protection Regulation that will govern consented data. He will show how digital companies can engage with service users, from improving information on well-being to self-managing medical conditions. Where the individual is in control of their personal data and consented information can be securely shared between organisations. How accurate, informed insights can be used to optimise technology and service development identifying and preventing issues to benefit the individual, the organisation and society as a whole.
Mark is also due to be interviewed at the conference by The TechTalk Show, the radio show that aims to highlight innovation in the tech industry.
Keith Dewar, Group Marketing & Product Director, MyLife Digital, comments, "We're really excited to be attending the Digital Health Technology Show 2017, but also to share the insights and knowledge of our highly experienced CTO, Mark Reed."
"The whole conference and exhibition is a fantastic opportunity for us to meet with potential partners, to start conversations and broker relationships in the health sector, but most importantly – demonstrate how we can help individuals, health and well-being organisations realise the value, meaning and power of their data."
Rethinking patient data to improve health & healthcare.
With a mission of rethinking personal data to deliver change, MyLife Digital's expertise in data management, protection, and its service capability, reflects the latest thinking and best practice. Using the MyLife Digital Consentric platform, with patient consent at the heart of the system, consent data can be collected, collated and shared to provide informed insights for research, policy, treatment and healthcare planning. Individuals will understand the data that's held, who can see it, share it and for what purpose. The Consentric platform also gives the opportunity for organisations to engage with their service users, collect data in real time and become a single source of consented data throughout the organisation.
To find out more about MyLife Digital visit – www.mylifedigital.co.uk
For more on Digital Health Technology 2017 visit – www.digitalhealthtechshow.com/