Ideal for versatile outdoor measuring instruments and industrial devices
TOKYO, August 22, 2018 
–
 Mitsubishi Electric Corporation
 (TOKYO: 6503) announced today the coming launch of a new 7.0-inch WXGA TFT-LCD module for industrial applications including outdoor measuring instruments, devices and more. The module will offer an unprecedented combination of high-resolution WXGA (1,280 x 768 dots), super-wide 176-degree horizontal/vertical viewing angles, high brightness of 1,000 cd/m
2
 , a high contrast ratio of 1000:1, a versatile operating temperature range of -40 to 80 degrees Celsius, and high vibration resistance. Sample sales will begin September 20 through Mitsubishi Electric offices worldwide.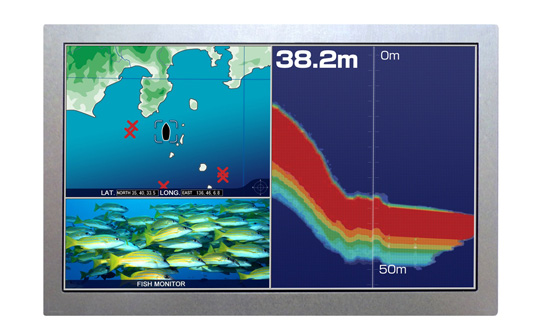 Mitsubishi Electric Color TFT-LCD Module
AA070TA11
The new TFT-LCD module will satisfy increasing market demands for versatile applications and installations requiring features such as high resolution, wide viewing angles, high brightness and high resistance to vibrations and extreme temperatures.


Mitsubishi Electric now offers 34 TFT-LCD modules with super-wide viewing angles.
Product Features
1)
High resolution, super-wide viewing angles and high brightness for diverse measuring instruments and installations

| | |
| --- | --- |
| – | High-resolution 1,280 (H) x 768 (V) WXGA screen capably handles dense information |
| – | Super-wide viewing angles of 176 degrees, both horizontally and vertically, ensure excellent visibility in a wide range of installations |
| – | High brightness of 1,000 cd/m2 and high contrast ratio of 1000:1 for excellent visibility in bright environments. Dimming ratio from 1 to 100% assures visibility at any level of ambient brightness |
| – | Newly designed LED backlight improves brightness efficiency by 30% (compared to conventional LED backlighting of same brightness) and contributes to low power consumption |

2)
Wide operating temperature range and high vibration resistance for outdoor industrial devices

| | |
| --- | --- |
| – | Rugged components enable use in extreme environments from -40 to 80 degrees Celsius |
| – | Optimized mechanical design achieves high vibration resistance of 6.8Gs (7x greater than 1.0Gs of existing Mitsubishi Electric "AA…" products) for compression mountings (LCD peripheral pressed from behind to attach to chassis) or 2Gs for side mountings (attached to chassis via side holes) |
Sales Schedule
Product
Model
LED driver
Sample Shipments
7.0-inch WXGA
TFT-LCD Module
AA070TA01
Implemented
September 20, 2018
AA070TA11
─
Source MITSUBISHI Electric