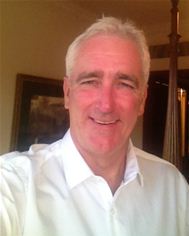 Appointment of first VP for Greater China signals Far Eastern expansion

The MetaPack Group, the leading provider of eCommerce technology for delivery services, today announced its expansion into Asia with the opening of operations in Hong Kong. With offices in the UK, France, Germany, Poland and the USA currently, the establishment of a Hong Kong office is further evidence of MetaPack's commitment to international growth.

Asia forms a major part of MetaPack's evolving global strategy to become the eCommerce delivery customer experience technology platform of choice globally. Acquiring German shipping fulfilment specialist XLogics and US shipping platform providers Abol in 2013 and 2014 respectively, MetaPack has seen rapid growth since the launch of its unique SaaS platform in 2008. This trend is set to continue as it expands outside Europe and the USA.

The department will be headed up by Peter Winslow, who recently joined MetaPack as VP of Greater China. Prior to joining MetaPack, Peter was the Managing Director at InXpress, an authorised DHL Express reseller targeting SMEs in Hong Kong. He built up his rich knowledge of the region's delivery industry and trends through holding a series of high-level roles at both DHL and UPS in Asia and Australia. MetaPack is planning to capitalise on Peter's 35 years of experience in cross-border supply chain freight and express business in Asia to target sellers who are shipping their products all over the world.

Patrick Wall, CEO of MetaPack, said: "Not only are we pleased to announce the opening of our Far East Asia HQ, but we can feel confident that the new office will be in safe hands with Peter coming on board with us. He has the leadership skills, business relationships and industry knowledge that will help us grow rapidly in the Far East."

Peter said: "The Far East is an area where eCommerce is growing at a phenomenal rate, and that is why it is extremely exciting to be entering the market and facilitating cross border online trade. There's a great opportunity to connect European retail brands with Asian consumers as well as help local Asian retailers and carriers transform the online consumer experience and offer a better choice of more competitive delivery services."

About MetaPack
Founded in 1999, the MetaPack Group provides eCommerce and multi-channel delivery technology to leading retailers. MetaPack's highly configurable platform looks after the customer delivery experience generating consumer trust and loyalty. The software connects shippers with parcel carriers, as well as a wide range of alternative delivery, collection and returns services. For more information, visit www.metapack.com.