Crypto, Blockchain, AI and Regtech are driving the future of Fintech M&A
London, 1 February 2018 – The latest Fintech M&A Market Report from technology mergers and acquisitions advisors, Hampleton Partners, reveals just how deeply digital disruptors are impacting on deal valuations.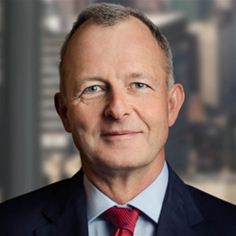 While transaction volumes declined, deal values reached their highest total sum on record during the second half of 2017, with a total of $29.35 billion in disclosed value. Almost half of this total was achieved by the massive 
Worldpay
acquisition of 
Vantiv
 for $10.4 billion. Most of the other growth in deal values was delivered by a total of 21 transactions disclosed above $100 million, more than a doubling from previous half year periods.
Jonathan Simnett, director, Hampleton Partners, says: "The big financial players have woken-up to the profound changes taking place in their markets. This means that they are offering record-level deals to a new generation of fintech firms developing the products and services they need to accelerate their response to the disruptive forces of new entrants, increasingly complex regulations; higher customer service expectations and the arrival of completely new virtual currencies and financial platforms."
Simnett adds: "2017 was also a booming year for private equity investment into the fintech sector. Lured by strong revenue growth and double-digit profits, two of the top three deals during the second half of 2017 involved a private equity buyer with just five buyout funds spending $10.9 billion on assets during 2H 2017."
Some key points from the Hampleton Fintech M&A Market Report
A wave of mega transactions drove values to reach their highest ever total for fintech of nearly $30bn
Three companies tied as the top acquirers: Broadridge, Accenture and Intercontinental Exchange (ICE) with three deals each
Regtech – risk, monitoring, surveillance tech – is in demand, replacing manual risk and compliance techniques with breakthrough technology
The money transfer and remittance industry faces a M&A-driven shakeup, as evidenced by MoneyGram's partnership with crypto group Ripple
French banks are leading the charge for fintech assets: Crédit Mutuel Arkéa picked up French startup, Leetchi, which operates a payments processor known as Mangopay; BNP Paribas bought into the robo-advisory sector when it acquired a majority stake in Belgian specialist Gambit Financial Solutions for an undisclosed sum, just months after its headline $213 million acquisition of French digital bank Compte-Nickel.
As for the coming year, Hampleton expects more digital disruption in fintech, led by investment in chatbots, machine learning and AI, with blockchain technology gaining momentum with aggressive bidding from financial information buyers and growing interest from large banks and private equity bidders will continue to drive up valuations and the potential for mega-deals.
---
Note to Editors:
Hampleton Partners' Fintech M&A Market Report 1H 2018 covers the two-and-a-half-year period between July 2015 and December 2017. Data and information for the report was collated from the 451 Research database (www.451research.com).
Download the full Hampleton Fintech M&A Market Report here: https://hampletonpartners.com/hampleton-fintech-market-report-2018-1.
About Hampleton Partners
Hampleton Partners is at the forefront of international Mergers and Acquisitions advisory for companies with technology at their core. Hampleton's experienced deal makers have built, bought and sold over 100 fast-growing tech businesses and now provide hands-on expertise and unrivalled international advice to tech entrepreneurs and the companies who are looking to accelerate growth and maximise value.
With offices in London, Frankfurt and San Francisco, Hampleton offers a global perspective with regional and sector expertise in: Automotive Tech, IoT, AI, FinTech, Hi-Tech Industrials, Cybersecurity, VR/AR, HealthTech, Digital Marketing, Enterprise Software, SaaS & Cloud, E-commerce. Download sector reports here: https://hampletonpartners.com/research/.
Follow Hampleton on LinkedIn Facebook and Twitter at @TeamHampleton. For more information visit http://www.hampletonpartners.com
Contact:
Jonathan Simnett – Director
jonathan@hampletonpartners.com
+44 7976 227224
Jane Henry
jane@marylebonemarketing.com
+44 789 666 8155