Macro 4, a division of UNICOM Global, has today announced that its mainframe performance, fault analysis and modernization solutions will support the new IBM CICS® Transaction Server (CICS TS) for z/OS®, V5.4 when it is released on June 16, 2017.
"As contributors to IBM's early test program we always work closely with IBM to ensure that our mainframe solutions support new versions of IBM software as soon as they are available. CICS TS 5.4 is the latest in a raft of recent IBM software updates that our mainframe customers are keen to start using," said Michelle Harris, Product Release Manager at Macro 4.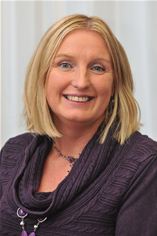 "In this release IBM has introduced a new asynchronous CICS API which will enable developers to incorporate programming logic that follows a 'parent-child' logic model in their CICS applications. This allows application processes to run in parallel, and IBM says that this will enable developers to create more responsive applications with faster response times while benefitting from the strong monitoring and transaction tracking capabilities provided by CICS TS. Our software will work with this new version from day one so our customers can start delivering these improvements immediately."
Macro 4's performance, fault analysis and interactive testing solutions reduce the costs and timescales involved in developing and supporting critical mainframe applications, helping organizations identify and resolve mainframe software problems faster and deliver consistently high levels of customer service. The company's modernization solutions leverage new technology to provide more intuitive interfaces for mainframe end user applications and developer tools.
About Macro 4 www.macro4.com
Macro 4, a division of UNICOM Global, develops software solutions that accelerate business transformation. Macro 4's cross-platform enterprise information management solutions make it easy for companies to go digital, personalize customer communications and unlock the value of their corporate content. Macro 4 solutions for application lifecycle management, session management and performance optimization are used by many of the world's largest enterprises to modernize their mainframe applications and development processes.
About UNICOM® Global www.unicomglobal.com
UNICOM Global consists of more than forty (40) corporate entities encompassing a wide range of businesses across all geographic regions. With its corporate headquarters in Los Angeles, California, to offices in Illinois, Kentucky, Florida, Massachusetts, Maryland, Minnesota, New Hampshire, North Carolina, New Jersey, New York, Texas and Virginia, throughout EMEA in the UK, Ireland, Germany, France, Italy, Spain, Denmark, Belgium, Switzerland and the UAE, and across Asia/Pacific with locations in Japan, China, India, Australia, Korea, Thailand, Taiwan and the Philippines. UNICOM Global offers deep in-house resources and flexible IT solutions to partners worldwide, and is continually focused on acquiring and integrating mature and growing mid-cap NASDAQ, London Stock Exchange AIM and German publically-traded companies in technology, financing, IT, real estate, and business services. Visit UNICOM's websites for additional information about the services, products and solutions that the Company offers:
unicomglobal.com UNICOM Global – Parent organization for all UNICOM entities
unicomsi.com UNICOM Systems – Enterprise Automation and Performance Solutions
unicomgov.com UNICOM Government (formerly NASDAQ: GTSI) – Government IT solutions
unicomengineering.com UNICOM Engineering (formerly NASDAQ: NEI) – Purpose-built appliance platforms
unicom.org UNICOM Science and Technology Parks
unicom-capital.com UNICOM Capital – Business and Financial Services
solidDB.com solidDB – In-memory relational database management system
usrobotics.com USRobotics.com – Portal for IoT, Cloud Computing and Communications Divisions
memeo.com Memeo – Enterprise-grade Secure File Sharing for the Cloud
firetide.com Firetide – Safety and Security Solutions through wireless products
detec.com DETEC – Document composition products
softlanding.com SoftLanding Systems – IBM i and Power platform software products
macro4.com Macro 4 (formerly LONDON: MAO) – Document and Application Management
illustro.com illustro – Modernization enabling software solutions
iet-solutions.com iET Solutions – ITIL ITSM software solutions
eden.com Eden – Portal for Business and Financial Services, Real Estate and Financing
cics.com CICS.com – Portal for UNICOM's Enterprise Software Divisions