Lynne is an international business executive with diverse and extensive experience in the technology sector and a strong operational background from start-ups to large global organisations. She has a deep understanding of digital technology and brings comprehensive insights into cloud software and emerging technologies. Lynne has held Senior Vice President and Director leadership roles, most recently at Oracle Corporation.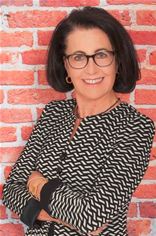 Lynne Gillon
Lynne has a successful record of opening up new markets, managing and implementing change, as well as developing partner networks to deliver growth and to facilitate innovation. She holds a Computer Science degree, a post graduate diploma in International Marketing from INSEAD Business School, and graduated from IMD Business School's 2-year International Management Program. She is a Chartered Engineer (CEng) as well as a Chartered Information Technology Practitioner (CITP).
Commenting, Lynne Gillon said:
"It will be a pleasure to join the Advisory Board and contribute to the on-going development of the company at what is a pivotal time for the industry. Given today's reliance on digital technology, especially the transition to the Cloud, the World Economic Forum rates cybersecurity as the key issue facing all of us. Supporting Reliance acsn through these challenging times will be a privilege."
Brian Kingham, Reliance acsn Chairman said:
"I am delighted to welcome Lynne Gillon to the Board. Her achievements in cloud adoption, technology partner integration and software engineering across world markets is outstanding. She brings to Reliance powerful support and inspiration at a time when capability building is a key objective."
---
Notes to editors:
Reliance acsn Ltd., following an ambitious investment programme, is the fastest growing specialist in cyber security technology and managed services solutions. With a security heritage of more than 40 years Reliance acsn has created an advanced monitoring platform, and is rolling out a suite of add on technologies and managed services to counter the constantly evolving and sophisticated cyber attack epidemic.
For further enquiries contact:
Justin Walker, Deputy Chairman, Reliance acsn Ltd:
+44 (0)7771 547 213 Justin.walker@relianceacsn.co.uk